Young Mollywood star Unni Mukundan's maiden Telugu movie has hit the theaters this Republic day. The trilingual horror thriller Bhaagamathie, where the actor is cast in a lead role opposite Baahubali heroine Anushka Shetty, has already created waves. Unni Mukundan details his experience of doing the film and shares his views on various topics in a candid chat with Onmanorama.
About the character in Bhaagamathie and its distinction from the roles played so far
Telugu industry has offered me something Malayalam cinema couldn't. I play the role of a firebrand social activist in Bhaagamathie. My character in the film is named Shakthi, who is a raging and spirited youngster with a clear social outlook. The uniqueness of my role is precisely the reason why I chose this movie. I am extremely elated as I got to work with a very experienced technical crew.
On association with Anushka Shetty, who recently revealed that she got the best friend in you?
It has been an awesome experience working with the beautiful Anushka. She is the most down to earth and humble human being I have ever met in films. Anushka is a big star. Yet, she has an amazing way of maintaining a low profile. She has shwcased a mind-blowing performance in Bhaagamathie.
How is the experience of working in a horror thriller different from the realistic movies you have done in Malayalam?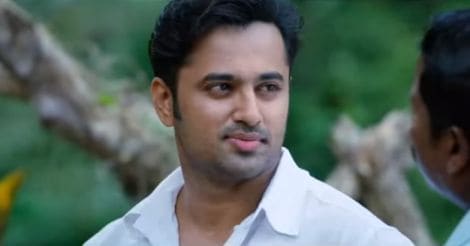 Bhaagamathie isn't a fantasy movie as most people believe. It is a typical commercial movie. Bhaagamathie doesn't have the typical cliches you happen to see in Telugu films. It is yet another big-budget multilingual release from the Tollywood. I think true movie lovers from all parts of the world would enjoy movies based on good scripts. I enjoyed working with Malayalam actors in a different language. I have worked with Jayaram ettan before but Bhaagamathie sets had a totally different atmosphere.
Do you think Indian cinema is in an evolutionary phase?
Yes. I find it a very appreciable move that linguistic barriers are being erased in film industry. Artists and technicians from all the regions are coming together and are making good movies. I am happy that I pursue my career in a phase when Indian cinema is cutting boundaries.
A number of women-centric movies and feminist scripts are coming in. Do you think Bhaagamathie belongs to the wave?
Bhaagamathie is not a women-centric thriller but I agree that such movies rule the time. Bhaagamathie is just a visual feast based on a beautiful script. Yet, the movie is being led by Anushka. She plays the only lead character. I am happy that movies giving prime importance to female characters are happening. There are actresses with great potential in south India who can essay powerful roles. Undoubtedly, Anushka tops the chart.
At the same time I feel glad that our industries aren't influenced by gender differences, at least at this point of time. Somehow, I can't differentiate between male-driven movies and women-driven movies. I just see the cinema and and a huge range of artists from all identities working hard for it.
You once said you have a dream of performing a superhero character. Is Shakthi a superhero on that line?
Shakthi is a superhero in his own ways. But my dream is to do an out-and-out superhero character. It still remains a dream and I wish that would come true in recent future.
Into playback singing again in Chanakyathanthram
That's right. I am turning a playback singer for my upcoming flick Chanakyathanthram once again after the 2017 movie Achayans. I have two Malayalam movies which are set to release this year, Ira and Chanakyathanthram. Both of them are thrillers and I am eagerly waiting for their completion and release.