Celebrities are produced overnight. If you find this an exaggeration, take a look at the profile of Priya Prakash Varrier, the debutante teenage actor who witnessed a follower spike by six-hundred thousand on Facebook and Instagram within just 24 hours! Priya, the lead actress of Omar Lulu's upcoming movie 'Oru Adaar Love' became a sensation on internet after the very first song sequence of the movie was released online, wherein a boy and a girl communicate playfully through facial expressions. The young actress speaks to Onmanorama regarding her dreams, passion, and hopes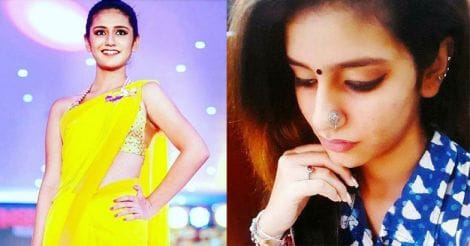 How is it being the third most-sought celebrity on Indian social media?
I feel overwhelmed. I don't know how to express my excitement. There was an event organized at my college to celebrate the success of our song. All these are new experiences for me. I wish this support stays with me forever.
About family, academics and college
I am a first year B.Com. student at Vimala college, Thrissur. I hail from a middle-class family at Poonkunnam, Thrissur. My father, Prakash, works with the central excise. My mother Preetha is a home-maker. I have a younger brother, Prasiddh. We stay with our grandparents.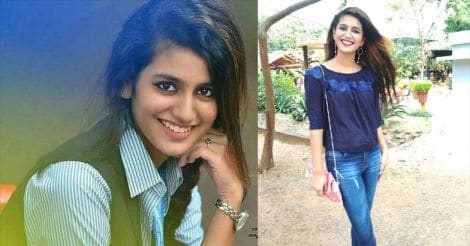 Also check: Viral wink: Priya zooms past Dulquer, joins Kylie, Ronaldo on Instagram

Response from your friends and teachers on your performance...  
All my friends are so delighted to watch me on screen. Teachers have been so supportive all through the shooting. I have become a small celebrity in our college. People started recognizing me. I already had a follower base on Facebook and Instagram. I was totally surprised by the hike in my follower list. I am absolutely speechless!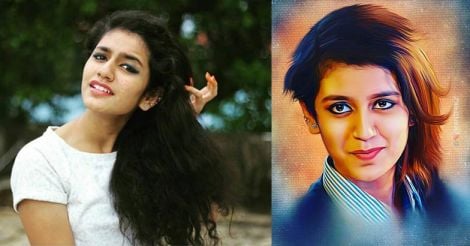 Your family's response...
All of them watched the video and are so happy to finally see me on the screen. Acting has been a childhood dream of mine. I have never thought about pursuing any other career. My grandparents felt proud after watching my performance. Though I had a good time acting it out, I never imagined that it would come out so well.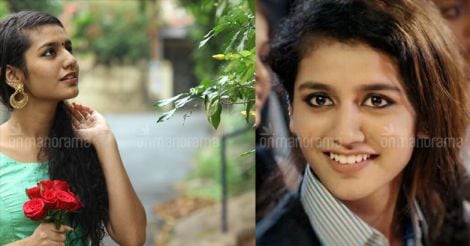 The character in Oru Adar Love...
My character in the movie is of a cute, smart, college student. I can relate to the character because I myself am a naughty young teenager. My co-actor Roshan is already a popular figure. He became famous through Mazhavil Manorama's D4 Dance. I was nervous in the initial phase but director Omar was very supportive and patient. He gave us enough and more time to rehearse and perform each sequence. Oru Adar Love is an interesting campus love story between two very young students. I am sure that audience would take it to their hearts. I feel lucky to be a part of it.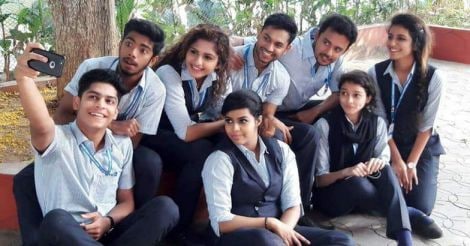 Have you winked in a similar manner in your real campus life?
Unfortunately no. I study in a women's college and I really miss a mixed education environment here. But I think I lived a cheerful mixed campus life through this movie. I have experienced the fun of mixed education till +2. Yet I miss a fun-filled mixed campus life now.
Previous experiences, hobbies...
I have acted in three short films, all shot within a year. 2017 has been a wonderful year for me. I am also into modelling and have participated in beauty pageants. I am a dancer. I love performing Mohiniyattom. I also learn classical music. I used to post my pictures and videos on Instagram and Facebook. When I got call from Omar to confirm my lead character, it was like a dream come true for me. Though I have bagged prizes in school youth festivals, I never thought I would debut in a lead character in a movie.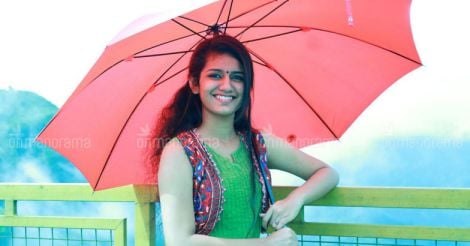 Career goals, ambitions...
My sole ambition is to become a film actress. I would welcome such interesting roles while keeping a strong track of academics. I am eagerly awaiting the release of Oru Adar Love. All my friends, relatives and family are waiting for OAL to hit the screens. 
Message to the audience...
Dear friends and followers, I am so overjoyed by the level of acceptance you offered me. Kindly watch the movie and continue giving this fathomless love and support.