It is the era of real-life stories in Malayalam cinema. Right from Ennu Ninte Moideen, the industry witnessed the success of a series of biopics and commercial hits inspired by real-life tales. After Take Off, Prithviraj's Vimanam and the much-discussed Aami, yet another tale of a real-life hero is on the silver screen through director Parejesh Sen's debut movie Captain.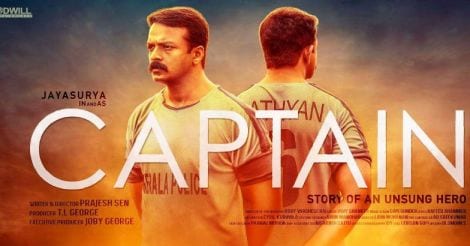 The biopic on erstwhile Indian footballer skipper VP Sathyan released in theaters on Friday. Prajesh Sen  speaks to Onmanorama... 
After having worked as a radio jockey, journalist and writer, why did you choose an entirely different medium – cinema – to narrate the life of footballer VP Sathyan?
A story has many aspects and we may not be able to narrate everything in a certain format. News focuses on the core of an event or a happening. A person's life has a lot of sub-stories and detail that contribute to the central storyline. A news article has limited scope with regard to thematically presenting a real-life incident. Once you fictionalize a person's life, you'll be able to narrate several manipulations and assumptions which you cannot put directly in a feature or a news story. Cinema is a versatile canvas that offers many such opportunities.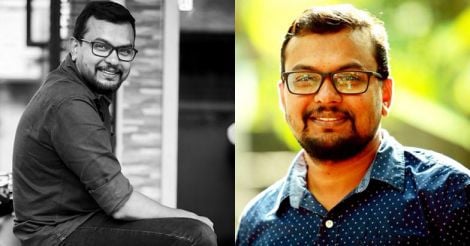 Your choice of VP Sathyan... 
I did not decide on doing a movie first and then look for a story. It was the other way round. I have been a passionate follower of football right from childhood. The names VP Sathyan, Sharaf Ali and Chacko, awash in live radio commentaries, would resonate in my heart. I heard the shocking news of VP Sathyan's frightful death when I started working as a print journalist. I got curious about his life. I met his wife Anitha Sathyan and prepared a detailed interview for a prominent weekly. But later, I felt it was incomplete as it excluded the many tiny tales and minute details that left Sathyan in a conundrum. I thought cinema was a larger platform. That's how I zeroed-in on a movie about Sathyan.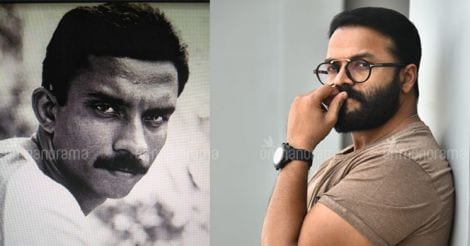 Do you think certain aspects get lost as you the narrative to two-and-a-half hours? 
No magician can compress a person's life into a two-and-a-half hour movie. One can only pick the paramount sequences from his life and exhibit it in a chronological manner. That is one biggest challenge when one works on a biopic, especially of a person who lived in the modern age. Only he is gone  – all his friends, relatives, neighbors and acquaintances are alive. One needs to do justice to the characters who surround the protagonist. Still, one cannot narrate the incidents in a plain way; ending up as a documentary. Cinema is a commercial art form. One needs to inculcate profitable, emotional elements within a storyline without losing its life.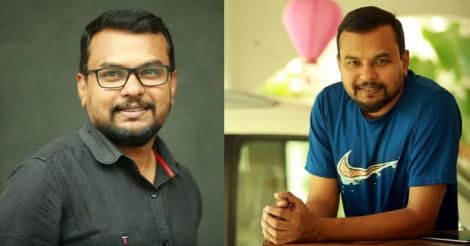 The up trend of biopics in Malayalam cinema... 
Malayalam cinema is late to pick up the trend of biopics. Real-life stories have much more politics to reveal than fictional tales. One of the main reasons for the fewer number of biopics in Malayalam cinema is our subtle scorn towards every other person. It's a typical trait of a Keralite. To read, follow and get inspired by an achiever needs a certain level of tolerance and empathy. Boipics have always been widely accepted in world cinema. A person's life and his story of survival can motivate people regardless of whether s/she achieved success or failure in the end.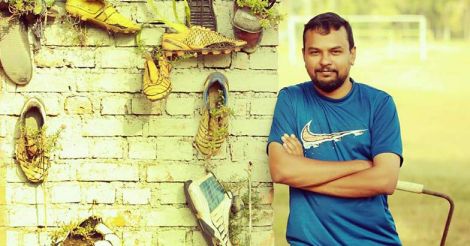 How do you mix your passion for movies with the commercial element of films? Is art lost that way? 
That is a significant question. Down here, we have a stigma on art movies. People deliberately avoid making it to an art movie in theaters. Filmmakers are forced to mix commercial elements in their movies to ensure acceptance. Moreover, you cannot afford to push your producer to huge financial loss. So, to do justice to the producer and public expectations, it is inevitable to mix extra emotional, sensational and commercial elements in your movie. All what you need to maintain is the sheer correspondence with the original story. If you do justice to all these elements, art shall evolve on its own.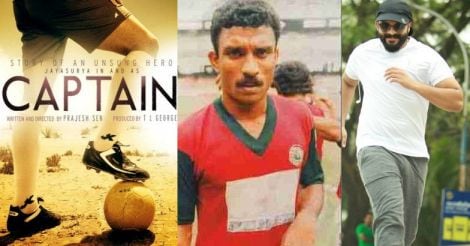 Does engaging superstars to enact real-life characters lift the commercial value of a movie?
Not really. Real-life movies are not based on the story of a layman. It would revolve around a strong person, of distinct achievements or lifestyle. At a point, filmmakers are forced to choose between an actor's similarity to the character and his ability to enact it. Any filmmaker will go by the second choice. Physical similarity is something that can be attained through costuming and other methods. Rather, the density of an actor and his/her fitting into the character can win over dissimilarities in physical appearance.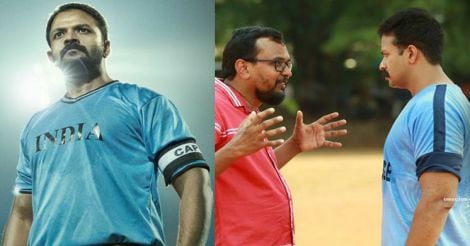 Where do you see your future  - journalism, literature or cinema?
I think people will decide with my first movie. Well, I have this message to the larger Malayalam audience as my first movie has hit the screens. Captain speaks of the life and struggles of the first Keralite football legend who, out of his sheer passion and enthusiasm, became the captain of Indian football team and decorated that position for the longest term ever. His story takes place before the soccer trade gained this popularity across our subcontinent. Captain is very well a family movie, presenting a row of your favorite actors. Kindly watch the movie in theaters and do let us know your response.