Aparna Balamurali danced her way to the hearts of Malayalam movie lovers by playing Jimsi, an assertive rustic beauty in Dileesh Pothen's much-hailed debut film Maheshinte Prathikaram. The Thrissur lass has already gained a special place in Mollywood, with her natural acting and outspoken comments about the industry. In her latest interview with Onmanorama, Aparna slammed the heroine stereotypes and typecasting in Mollywood.
About the 'bold' characters you've done so far:
I have never done romance properly. I'd really love to do some young, girlish characters. Filmmakers approach me with characters which they call "bold".  But I'm not very much impressed by that word. I've been playing characters which are boisterous and outspoken. A bold woman doesn't always ride a bike or smoke. She is, in fact, one with an identity, principles and ethics of her own. That'd simply mean a woman with a character rather than the extreme stereotypes of either super-submissive or tomboy roles getting portrayed in our movies. Fortunately, in my latest movie Kamuki, which is set to release on May 11, I play a girlish yet mischievous character called Achaamma. Jimsi of Maheshinte Prathikaaram had been my character which I could most relate to until I did Achaamma.
Typecasting seems to be a curse on actors:
Typecasting is one grave issue prevalent in all the film industries. What I have always heard about cinema industry is that once you get to perform a distinctive character, people will typecast you for the same kind of characters to an extreme level that you are unable to experiment other roles. That might be one reason I've been called only for female-oriented movies. It's doubtlessly the Jimsy effect (laughs.)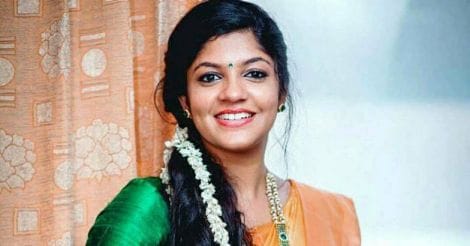 More about your character in Kamuki:
Kamuki is again a female-oriented movie. My character's name is Achaamma and she's the one who takes forward the story. The movie is all about Achaamma's pranks in college. 'Achaamma' is obviously a weird name for a teenager. Movie gives out funny reasons behind her name which you should get to know in the theatres. Kamuki isn't a typical romantic comedy like the name suggests. Yet it has got some cute, melting romantic sequences, most of which are dealt with subtle humour.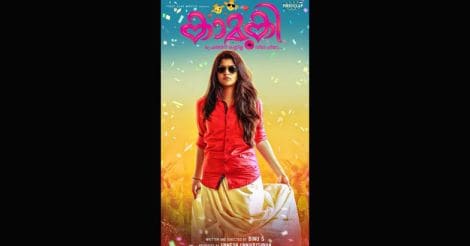 About your association with Askar Ali:
Askar has been a very good friend of mine since Honeybee 2. Our friendship benefitted Kamuki well in a sense that we could discuss our combination scenes and script beforehand. Askar plays the role of a blind person in 'Kamuki.' We used to give suggestions to one another and maintained a personal connect all through the shoot schedules.
One character which you most relate to and another one which you'd love to perform in future:
A biopic can offer me my dream character. Like Bollywood has colourful Sanjay Leela Bansali movies wherein Shraddha Kapoor and Deepika Padukone play those elegant assertive character roles, I want to be part of a powerful biopic in Malayalam. I'm happy that movies like Aami and the upcoming Mahanadi are happening in our industries. The character I most relate to was Jimsi until Achaamma came. Now Achaamma took a step ahead of Jimsi when it comes to  my real-life character.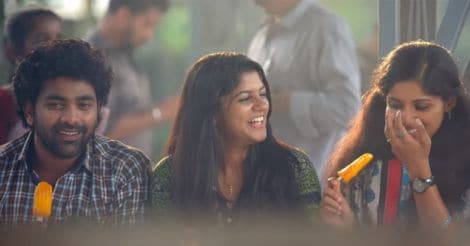 A still from the movie 'Kamuki'
Your experience working simultaneously with Asif Ali and his brother Askar Ali in two movies:
Yes, I multi-tasked with the shoot schedules of B.Tech and Kamuki. Though there is no doubt regarding the inborn acting skills of the two brothers, Asif Ali has an aura of wisdom and experience around him. We saw the rise of Asif Ali as a actor in the past one-and-a-half years. I'm proud to be a part of his journey towards career success. On the other hand, Askar is a beginner in all his approaches. As this is our second movie together, I'm excited to watch the evolution of an actor in him. Of course he's plodded miles from his performance level in Honeybee 2.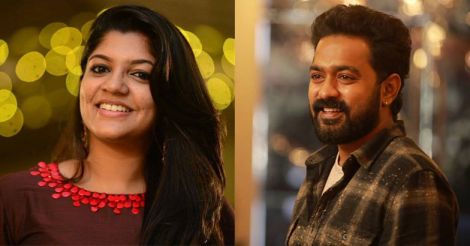 Your thoughts on the ongoing feminism debate:
Feminism is a totally different ideology from what laymen think as 'speaking bad about guys and praising girls alone.' It largely deals with the equality of genders. I think people are exaggerating the issues a bit. No one has asked to pull back guys and push girls to heights. They are just demanding an equal treatment which is legitimate.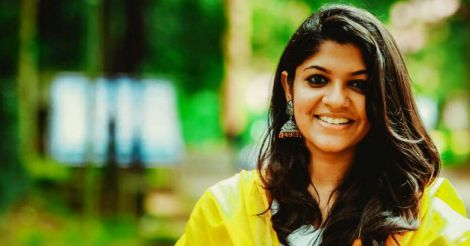 On the pay disparity in film industry:
There is a wide gap between male and female actors both in terms of payment and treatment. I am sympathetic to male actors because they will be ignored by the filmmakers and producers for their low-satellite value and stardom if their first movie turns out to be a flop. On the other hand, if an actress debuts alongside a superstar and even if that movie doesn't collect at the box office, she'll easily get her next work signed. I am on the side of male actors in that debate, whatever it's reasons be.