Sometimes creating a strong impact on viewers is more difficult than doing hundreds of movies. It's just the one memorable performance that can take a person to stardom.
When Surabhi Santosh forayed into the Malayalam industry, she barely knew that her small yet memorable role in Kunchacko Boban-starrer Kuttanadan Marpappa will fetch her accolades. It was Kuttanadan Marpappa that hit the screen first, although the actress first finished shooting for Kinavalli. Surabhi plays a pivotal role along with five other newcomers in the movie directed by Sugeeth, who is known for films like Ordinary and Shikkari Shambu.
Onmanorama caught up with the Thriuvananthapuram-born pretty lass who is currently settled in Bangalore. Interestingly, Surabhi's Kannada movie 2nd Half is ready for release on June 1 and the actress was on a promotional-spree. Yet, she made sure to find time and talk about her upcoming Malayalam project.
Excerpts from the chat:
Being a newcomer, how was your journey into the industry so far?
I have always been a classical dancer, practising Bharatanatyam since I was six. During one such performance in Thiruvananthapuram, the wife of Nivedyam movie producer Omar Sheriff, spotted me and recommended me for a role in the Kannada remake of the movie. But Omar sir later had some health issues and the film didn't happen. Soon, they suggested my name for another Kannada movie and that's how my first debut movie happened. I also happened to do one Tamil movie as well after that.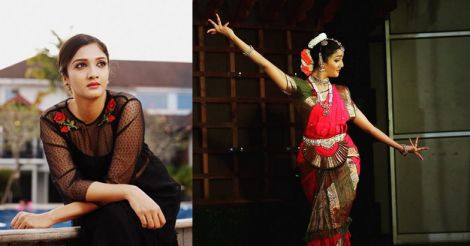 I have been a classical dancer since I was six, said Surabhi
You came to the industry without any film background. How do your parents see to it?
My parents gave me complete freedom and support for my acting ventures. But they had just one condition that I should complete my education first before taking up any other projects. I completed my graduation in law. My parents used to tell me that cinema is an unpredictable place and that's why they insisted me having a back up career.
In Kuttanadan movie, the climax shot was much talked about on socials. How was it shooting for it?
When I first signed in for Kuttanadan Marpappa, the first thing that the director asked me if I knew swimming. He told me how I was supposed to wear a sari and jump into water. I didn't hesitate and rather agreed to go for it. On the day of the shoot, the whole crew was tense. Even Kunchacko Boban was constantly asking if I will be able to do it. I was briefed that the scene will happen in a single shot and the camera will turn 360 degree when I make the jump. So the biggest challenge for me was to make a correct timing after the dialogue delivery. If I miss, then the whole set up had to be recreated. I was too tense and was standing at the edge of the boat. I jumped in the water thinking the shot went fine. Out from the water, I saw everyone clapping and cheering. I was glad that everything went fine and many came to me appreciating saying that not many would agree to do a role like that. Even when I watched the movie in theatre, I got to see how audience reacted to the scene and it was amusing. Many personally messaged me on Facebook mentioning about that particular scene.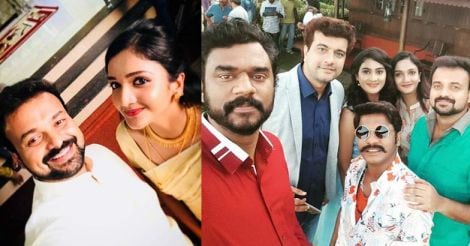 Surabhi Santosh on the sets of the movie 'Kuttanadan Marpappa'
Kinavalli features six newcomers. Tell us about your role and the movie.
Actually, Kinavalli was supposed to be my debut movie in Malayalam. I was shooting for Sugeeth sir's movie when Chakochan joined us for a workshop. I was luckily spot on and much later Sugeeth sir's wife called me telling me about the role in Kuttanadan. When we were roped in by Sugeeth sir in his movie, he was very particular that all the actors should be new faces. If you see the posters of the movie, it has the tagline 'based on a fake story'. It bears the element of friendship, has a love track with some comics and above all horror concept. For sure, this is an unusual fantasy movie. The director has in fact taken a chance with the climax. He wants the audience to come to theatres blank, without any pre-notions. Even the cinematography and the music are by new talents.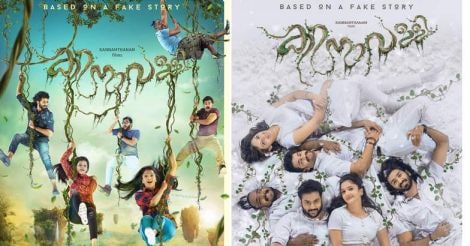 Kinavalli will release on July 27. It's a bilingual film, both in Tamil and Malayalam. Each scene was shot twice in two of the languages. Moreover, Sugeeth sir was conscious that the movie releases at a good time. For newcomers, the timing is a point unlike those movie of superstars.
We heard you have also done modelling.
Yes, I have done about 10 advertisements of jewellery and textiles.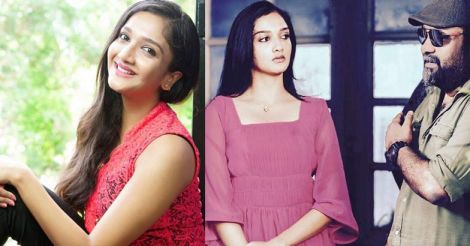 Surabhi with director Sugeeth (R)
From modelling to acting, what was the biggest lesson that you learnt coming to the glamour industry?
Entertainment industry is completely different. I think I have learnt to be more confident in what I do.
Another thing, being in the industry you realise that looks comes first. When you go for a screen test, it's face appeal that first matters. In fact, the industry has been shaped that way. This has definitely made me conscious about looks and taking care of my health.