Anson Paul. The name might not be familiar to all. But talk about Anali Sabu in Aadu 2, Justin in Solo and Vijay Babu in Su Su Sudhi and one is reminded of the tall, well-built boy next-door.
Onmanorama caught up with the handsome actor as he will be seen alongside megastar Mammootty in Abrahaminte Santhathikal which will release on June 16. Excerpts:
How did the offer in Abrahaminte Santhathikal come about? Tell us about your role as well.
It was during the shoot of Aadu 2 that I got a call mentioning this film. All I knew was that it was a Mammooka film and I didn't want to loose it. We have grown up watching his film and every actor adores him and it was one of the dream-come-true moments to be able to work with an icon like him.
It is for the first time that I am playing the title role. Abrahaminte Santhathikal is a family thriller. The narrative style will be a highlight of the movie. I play the role of Mammooka's brother. Cop stories have always been an interest to viewers and I am glad to be part of a movie like this. This entertainer can be enjoyed by both Mammootty fans and family audiences.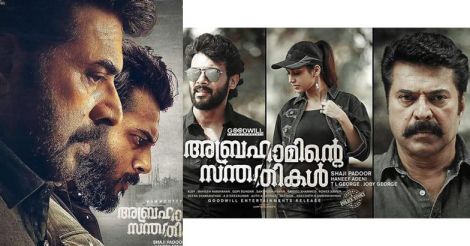 You have worked with both Mammootty and his son Dulquer Salmaan. How do you compare them?
Not really. Yes, their acting style is different as they have not influenced each other in this respect. In fact, that made me think and learn from different dimensions. As both of them work in their own spaces and have different calibres, they should not be compared.
Dulquer is a like a friend to me. We worked together in Solo and had some great moments together. He was the one who actually launched my last movie Kala Viplavam Pranayam. He always extends his support for my movies. He has no airs of a star kid. And that probably comes from his foundation - his father.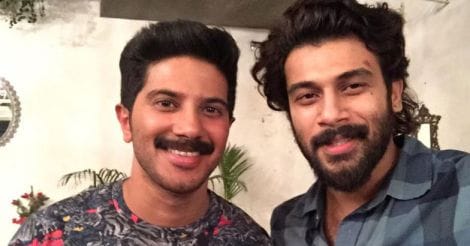 Mammookka is more like a mentor to me. He saw me in Solo and that's how he referred my name for this movie.
Mammootty has always stated that he is open to newcomers in the industry...
Everyone is in awe of him out of respect, but he makes sure to give complete freedom to all artists. On the sets, he knows how to make his co-actors comfortable. In and outside the movie, I call him ichayan.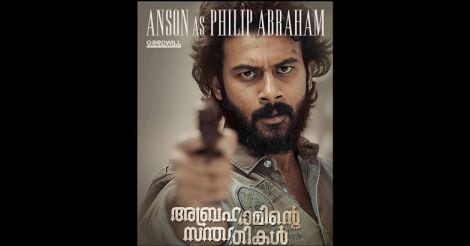 Working with him is a sheer learning experience for actors like me. He used to give tips including those for dubbing. I was the youngest in the crew. Mammookka told me how our careers should be shaped and how focused we should be.
During the trailer launch, he called me out during his speech and introduced me to the audience. saying, "He is my little brother". I was on cloud nine and what more an actor like me ask for.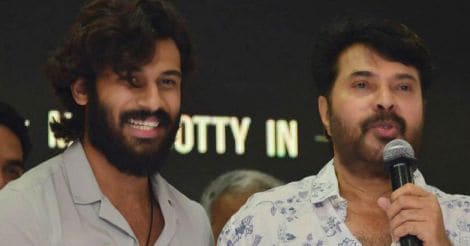 With each movie, you have changed your looks. Was that intentional and how has it helped?
Yes, that was and I think changing looks help to be the character and not Anson. With the chocolate-boy looks, I won't be able to survive as I need varying roles. I know director Midhun Manuel personally. When I asked him about his movie, he had said it has no role for a handsome young man. Later, when the role of Anali Sabu came for Aadu 2, I beefed up and appeared in rugged look. With each movie, I plan what to experiment next.