Ace cinematographer Venu's third directorial venture "Carbon" is a blend of two leitmotifs. It portrays the archetypal young man's pursuit of a big fortune amid mounting crises and the ensuing treasure hunt in a deep forest.
By genre, Carbon is a realistic movie with a sprinkling of fantasy. Siby Sebastian (Fahadh Faasil) is a middle class youth who believes that the future belongs to freelance entrepreneurs.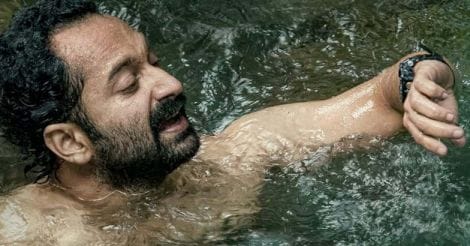 He is the type who does not want to tether himself to a job with a fixed salary. He always aims big and we find him trying to sell a piece of emerald in the beginning. Though futile bid, however, paves way for a bigger adventure.
The precious stone, it seems, was a symbol of the huge treasure, around which the narrative would evolve. The first half spends time establishing the character of Siby, his family and friends.
The rest of the characters seem to have no hold over Siby and his shady deals, though. Once Siby is away from all of them in a bid to survive, the film switches gears to the domain of a thriller.
In any film with the scent of an expedition, expectations about some thrilling moments are natural. In Carbon, though, the script does not leave room for much.
Though the film progresses at a slow pace throughout, some intriguing sequences inside and outside the deep forest make it an interesting watch.
Siby is a man powered by dreams. He also encounters some spooky or rather mysterious dreams that offer some enjoyable moments of fantasy.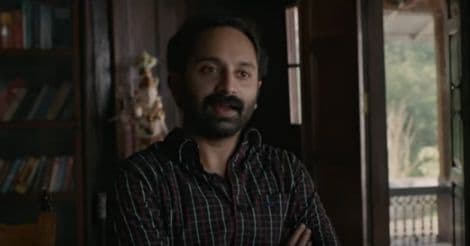 In that context, one may wonder if the character of Sameera (Mamta Mohandas), a traveller-explorer who joins Siby at a crucial point, was real or an imagination of Siby.
It is fun to watch Fahadh perform with his characteristic ease. Mamata, Kochupreman and Kammatipaadam-fame Manikandan justify the nuances of casting.
However, the find of the film is Spahdikam George, the once firey villain, who comes as the helpless father of Siby.
Though appears only in a few sequences, the maturity of a class actor is evident. K U Mohanan's realistic visuals make the film a visual treat. Vishal Bharadwaj's songs and Bijibal's background score keep the tempo of the narrative.
Rating: 3/5