We have all seen this guy pulling a bike like a rickshaw-puller, rocking his hips to reach the pedals even when his saddle is at its lowest. This happens when a rider ends up buying a much larger frame than his/her fit and consequently gets into an incorrect posture. 
The position of the saddle should be ideally above the handle bar or at least level with it. This is possible only if the frame size is correct. A bigger frame will require the saddle to be pushed down and vice versa. 
Two people of different heights cannot use one frame by adjusting the saddle, unless their in-seam length is the same. 
The last column discussed how to choose the correct frame size by measuring stand-over height. There should be a minimum one inch space between your scrotum and the top tube when standing over a bicycle. Less than an inch, the bike is big for you and more than three inches, it's small for you.
There are three critical measurements in saddle adjustment – height (image 1), fore/aft (image 2) and tilt (image 3).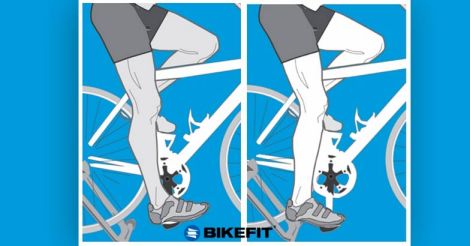 Image 1
Mount the bike on a trainer or ask someone to hold it straight for you. Saddle up, place your heels on pedals and bring one pedal close and perpendicular to the ground. In this position, this leg should be almost (not stretched) straight. Adjust the saddle accordingly.
This will ensure that when you pedal using the front of your feet, with your metatarsal bone aligned with the axel, you create an angle of 25 to 35 degree.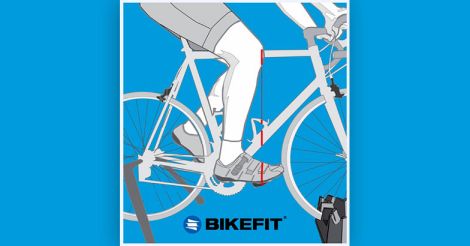 Image 2
While setting fore/aft in a drop down handle bar bike, hold the pedal parallel to the ground and align the tip of your knee cap with the front of the pedal. Use a plumb to get this correct.
In other bikes, adjust fore/aft based on rider feedback.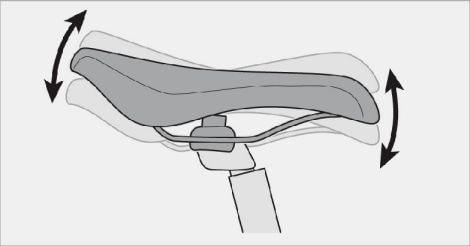 Image 3
The bicycle saddle should be parallel to the ground or slightly tilted down. This will avoid pressure on your scrotum and prevent numbness.
Review: Giant Escape 3 hybrid

It's one of the best among absolute entry-level hybrids (bikes used for city commute and relative short-distance rides).

With its lightweight ALUXX aluminum frame and smooth, stable 700c wheels, Escape is your ticket to on-road versatility. It has a high-tensile steel fork with low-rider rack mounts, Shimano 3x7-speed drive train and Tektro brakes. The wheels comprise durable double-wall alloy rims and puncture-resistant Giant SX-3 tires.
Priced at Rs 29,000 and available and black and red colors in India, it's stiff and fast. Most riders entering the world of quality bicycles complain of hard saddles creating discomfort. This 21-speed bike addresses the issue with a gel seat.
It, however, does not remove the other obstacle for entry-level riders – pain due to handle grips. Ideally, hybrids should have flat grips that provide comfort. But Escape 3 has very basic round grips mostly used in MTBs.
The bike is not available in size 15. With the average Indian height of 5' 6", this is a major issue.
It's easy to assemble than other similarly-priced hybrids and keeps things simple.
There are a couple of international bikes priced lower and with comparatively better specs, but Escape 3 is right up there in ride quality. The power transfer is good and it rolls beautifully -- two things that matter the most in a bike. Specs are secondary.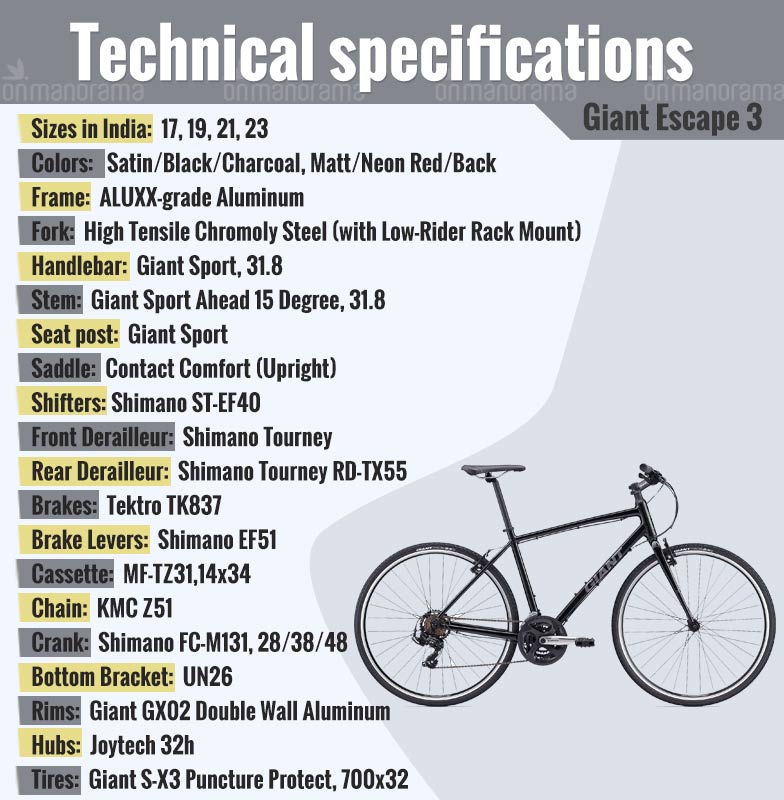 (The author is a bicyclist by choice who uses the bicycle for everyday commute, distance riding and conducts professional workshops on bicycling and bicycles)
Read also: More Autos stories | Scrambler Ducati: Desert storm comes for India