Though they are termed as killers and monsters on the road, tippers are an integral part of our everyday life. They are the most sought-after during house construction, where their services are necessary to transport construction materials and make roads.
Initially Tata's tippers were popular, but now brands like Ashok Leyland, Bharat Benz, Mann and Mahindra are key players in the field. Today, even small tippers that can easily negotiate narrower roads too are available in the market. Small tippers are made by SML, Eicher, Mahindra and Bharat Benz.
Contrary to popular belief, tippers do not come fitted with a body. Except for large tippers like Taurus, tipper bodies are built at local workshops.
Philips Garage
Philips Garage in Kottayam is one such workshop that makes bodies for tippers. Mithu Philip alias Mathappan ventured into making tipper bodies 10 years ago. Since there are no guidelines for making tipper bodies, it still follows the traditional method to build the structure but with topical improvements.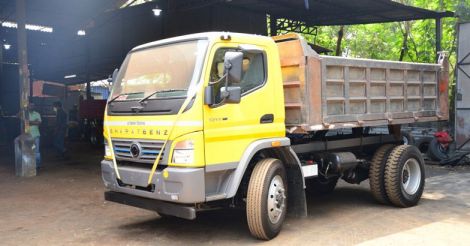 Since the bodies have to hold tough materials like stones and other construction materials, strong metal sheets are used for body building. A lift that raises the body can be bought along with the tipper. This is fitted in the workshop. Owners have the option to choose the load capacity and the thickness of the metal sheets used.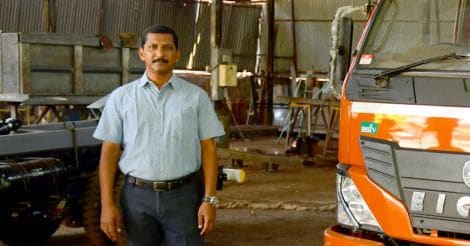 The body is made in three phases. The first to be built is the lower subframe that is fixed above the chassis, using U bolts. Then the body is built. It is not made on the vehicle but separately so as to avoid any damages to the electric components of the vehicle during welding.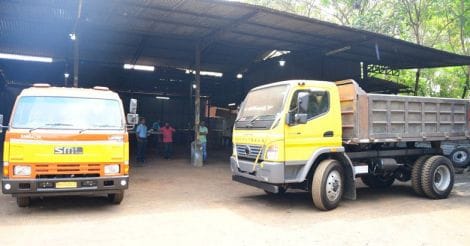 The body is then fixed to the vehicle and given a "sand bath". The sand bath is done to prevent rusting. This is a process where gilt is applied on the body using a high-pressure pump. After this, painting is done. This process helps in preventing rusting of the body.
On average, Philips Garage makes 10 to 15 bodies for tippers in a month. It takes about 10 days to prepare a tipper body, said Mathappan. For more info, call 9447390909