Why wait for Toyota Vios when the new Yaris is here. Ever since Toyota launched Etios, rumours have been rife that the car maker is about to launch a better and more luxurious brand in India. Vios, however, may not be the right model for the country at this point. Toyota has opted to roll out Yaris, which is cheaper by about Rs 2 lakh.
Nobody is disappointed though. The modern Yaris is a better choice than Vios in India. Yaris is a global brand like Camry and Corolla. The car is present in almost all markets including the Americas and Europe. The hatchback is on the road since 1999.
Yaris is produced in Europe and Asia. The cars meant for the United States are made in France. The Indian avatars will be made in India.
Sedan avatar
Yaris is known as a hatchback but Indians would be offered the sedan version that is prevalent in other Asian markets. Toyota has made it clear that it has no plans to introduce the hatchback model in India.
Yaris will compete with Honda City, Maruti Ciaz, Nissan Sunny, Volkswagen Vento and Skoda Rapid in the mid-size sedan category.
Yaris has found its niche as a contemporary mid-segment car. If Etios was a path breaker, Yaris goes in the same route with more style and features.
Etios was an almost zero-maintenance car. The services would not cost more than Rs 2,000. The resale value was top class. Yaris is all these and more.
Petrol only
The difference in prices of diesel and petrol is fast shrinking. Petrol engines are better and more fuel efficient. Above all, they are cheaper than diesel engines by at least Rs 1 lakh.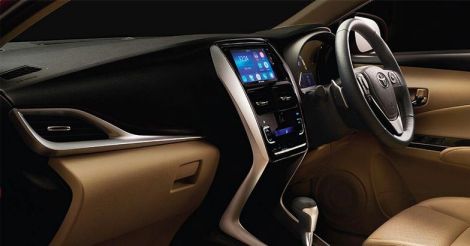 Toyota has decided against offering a diesel variant of Yaris because more than half of the sales in the segment are of petrol cars.
Toyota is playing to the customers' fancy of automatic cars in the mid-segment. Yaris is an altogether fresh driving experience with seven-speed CVT automatic and paddle shift. The automatic car costs less than Rs 10 lakh ex showroom.
Unmistakable stamp
Yaris does not need a Toyota logo to herald its lineage. The car's Toyota look is unmistakable with the traditional design and the flanks and the rear that resemble Corolla.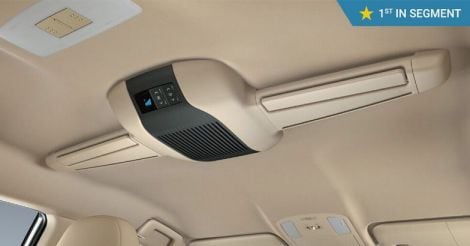 Yaris can boast of features which no other peer in the segment has. It comes with electric driver seat adjuster, roof mounted pin A/C, two power sockets in the rear, cruise control, paddle shift, rain sensing wiper, leather seats, touchscreen infotainment, sonar display, push start and more.
Safety features are top in the class too.
The car has an elegant look. It is modern too. Toyota tradition is present in every corner. The interior finish of black and beige adds to the elegance. Leather stitching finish borders the dashboard and the steering wheel.
Seats are cozy and comfortable with armrests. There is enough legroom. No room for complaints overall.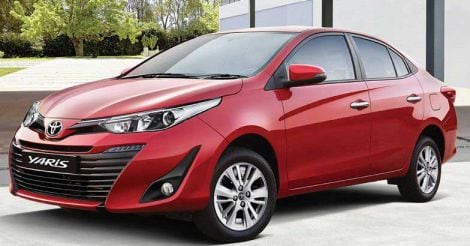 Rev up
The 1496 cc petrol engine belongs to the new generation of Toyota. The company offers fuel efficiency of 17.1 kilometre per litre.
It is an effortless drive. The excellent suspension system deserves a special mention.
Test drive at Nippon Toyota. Phone number +91 9847086007