Wamiqa Gabbi had become the heartthrob of Malayali audience long before the release of her first Malayalam movie. With distinctive looks, big bright eyes and shining blonds, Wamiqa is a real chatterbox who speaks without a pause.
In town to promote her upcoming film Godha a few weeks ago, Wamiqa shared her acting aspirations with Onmanorama. Excerpts:
The actress said working with a all-Malayali crew was an awesome experience. "The whole crew was very supportive that I learnt a couple of full sentences in Malayalam," says Wamiqa.
"I have heard a lot about the Malayalam film industry, where people cheer at every good movie, regardless of superstar appearances or directorial fame," she added.
Apparently, Wamiqa had to undergo heavy physical training for the movie in which she plays the role of a female wrestler. "Godha is a women-centric movie," said the young actress, adding that she got injured many a time during its shoot.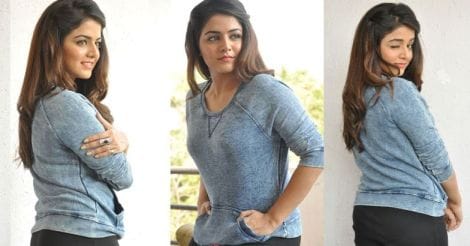 Wamiqa Gabbi
"I got bruises on my leg and scratches on my arms. I had swollen body parts and blood clots. Yet, I enjoyed doing such a different role, which demanded a degree of athletic skills," she said.
Wamiqa said that it was an amazing experience to have worked with Basil Joseph and Tovino Thomas. "I'm confident that I have a good friend down in Kerala, and that is Tovino Thomas. Basil is the most cool director I have ever seen. I never felt odd among this big Malayali crew," she said.