Newcomer Manasa Rashakrishnan may be just few films old, but the beauty of her long tresses is already earning equal praise from all quarters as for her acting skills and impeccable screen presence. Her Whattsapp and Facebok inboxes are flooded with messages appreciating her incredible portrayal of the character Ummukulsu in the latest Arunkumar Aravind directorial Kattu. Manasa had significant roles in the anthology movie Cross Roads and the Prithviraj starrer Tiyan. The Malayali audience can see more of this talented actress as she is getting ready to sign more movies in Malayalam.
Cinema
I loved movies since childhood. I remember Ravanaprabhu as the first movie that I watched in a cinema theatre. Production controller Sidhu Panackal is my neighbor and it was he who introduced me into the movie industry. Kanneerinu Mathuram directed by Raghunath Paleri sir was actually my first movie but unfortunately that film was released. Later, I got the chance to act in Tiyan in which I played the character named Jaseela, sister of Shine Tom's character.
Kaattu
I am a very hyper active person; and there were many traits in Ummukulsu which I could easily relate to. So it was pretty easy to portray the character. After watching the movie, many of my friends told me that I behave the way Ummukulsu does. Asif Ali and Arunkumar Aravind helped me a lot to improve my acting skills.
Prithvi Raj, Asif Ali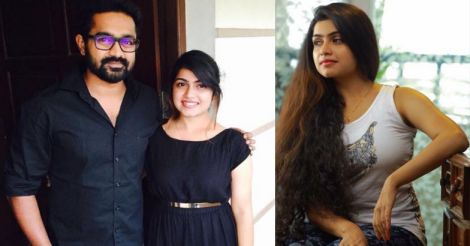 I was a bit scared when Rajuvettan walked into the sets of Tiyan but he is extremely helpful to his fellow actors. Kaattu was shot in Palakkad. When I was told that I will be paired with Asif Ali, I expected to see him in his usual getup and style. It was only when we were getting ready to film our first shot together that I actually got to see his look in the movie. I must confess that Asif Ali's make over totally stunned me.
Arunkumar Aravind
Arun chettan's movies are loved by everybody in my family. Left Right Left is my personal favorite. I think movies like Cocktail and Ee Adutha Kaalathu are among the best movies of those years. I consider it extremely fortunate to have gained the opportunity to act in his movie.
Cross Road
In the anthology movie Cross Roads I acted in the segment titled Mounam directed by Babu Thiruvalla. I played the role of Sally, who hails from a simple family and is forced to become a nun.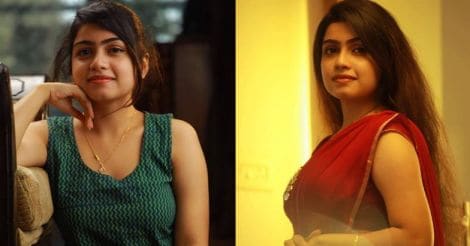 Education, Family
I am a computer engineering student at the Puthenkurissu Muthoot Institute. I don't miss too many classes. Even if I do, my teachers and friends help me to catch up. I studied in Dubai till class X and later competed class 12 from Choice school at Thrippunithura. I live in Kakkanad with my father VK Radhakrishnan and mother Sreekala. When I was in Dubai I used to attend Bharathanatyam classes at the dance school run by popular actress Asha Sharath.