Abrid Shine's 'Action Hero Biju' gave Mollywood a handful of actors who wowed us despite their non-filmi backgrounds. The movie, which chronicled the daily escapades of a young cop, was noted for showcasing slices of life without any ado. We wanted to believe the camera had spied on real life people as they went about their life on a regular day. Shirley, the housewife whose fling with an autorikshaw driver goes askew, seemed incredibly natural, like most others. Former RJ, singer and songwriter Manju Vani smiles heartily when people tell her so. Excerpts from an interview:
Start, camera, action!
I have known Abrid Shine since his days with Vanitha. After doing my graduation in Law, I worked in a law firm which is when I met Shine. Then I moved to Dubai to work as an RJ and we lost contact. I heard he was working on his first movie, '1983', when I returned from Dubai and was happy for him. Later, I called him to revive the contact and congratulate him on his success with the first movie. "Let's meet," he said.
When we met, Shine talked about his movie plans and some random shots that he had in mind. While explaining them, he would ask me to try and act it out. He would have it filmed it on camera. I thought we were just having a good time talking about things that interested us both. And then he made an announcement to the crew, that he had just finished the first round of casting for the female characters in 'Action Hero Biju'.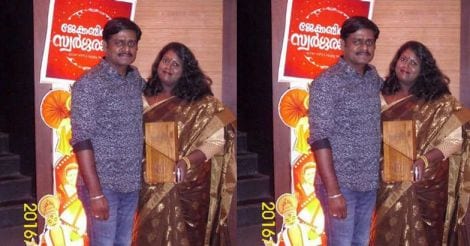 It came as a total surprise. I had no background in acting. During school and college days, I only entered competitions like singing and poetry writing. My immediate reaction was to try and scoot away. Shine was super confident though which is the only reason I went ahead. But as the shooting neared, I had the jitters.
Actor Muralee Menon is a friend and I called him up to ask if I can attend one of his acting workshops. After listening to the details, he said I wouldn't require the training as it was a very short part. I decided to enrol anyway thinking that it will at least help me deal with the inhibitions while singing songs that are not my kind. The shoot started before the workshop got over. To my relief, I found that I had picked up the basics needed to face the camera without being self-conscious and to get into the skin of the character. If the character I played looked convincing, I would give the credit to Abrid Shine and Muralee Menon. It helped that sync sound was used.
How do you respond to the criticism that what the character faces in the movie is body-shaming and racism?
I heard about the criticism from friends. But I didn't really look at it from that angle. Personally, I wouldn't make a racist comment about anyone. After watching the movie, friends asked me how I could put myself through the ordeal of shooting that scene. Well, my answer is that when you are acting in front of the camera, you are the character and you do what the character is required to do. There was no Manju Vani in that scene, it was only Sherly.
Sherly is a woman who comes to the police to complain about a lover she's no longer interested in. She pretends she is being tormented by a hooligan. But Nivin Pauly's character, sub-inspector Biju, is sharp enough to see through her drama. I would think it a natural course for things to take in similar circumstances; my father was in the police, so I know how easily they detect a lie. That is the context in which he sends her out and asks the jinxed lover – "why did you fall for something like this".
I think the dialogue got a completely unintended interpretation because the camera focuses on my face when it is uttered. That provoked a judgemental reaction among the public. As an artist, I enjoyed the dialogue that it opened up on social media and other platforms. I read comments like, 'she is dark and fat, and beautiful". If it caused people to think about a more inclusive idea of beauty, I should be happy about it.
Have you faced challenges as a woman?
I don't believe we need to bring in gender into every issue in society. Both men and women may be contributing to problems. One case in point is the recent scuffle between some women passengers and a Uber cab driver. We rush to conclusions and everyone is suddenly campaigning on social media for the side they assume is true.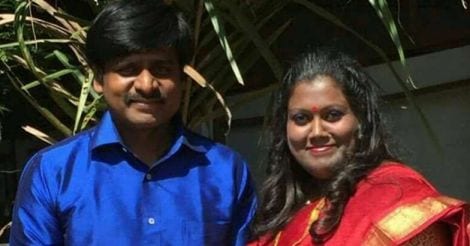 Talking about Uber and other cab services, I use it a lot like most women now. On most occasions, I have found it safe and reliable. But there have been exceptions.
Once my husband and I hired Uber from Kochi South Railway Station. Right from the time the ride started, the driver was irritable. We had to reach somewhere on time and asked him to go by another road so we could cut the traffic. He wouldn't listen. We tried to tell him that there was a meeting scheduled, but he was adamant about driving the vehicle the way he liked. We thought it best to avoid a scuffle. So my husband got down at Palarivattom saying he will manage the rest of the way. I had to reach Edappally.
As soon as I was alone in the car, the driver's tone and language changed. He started making rude comments. I couldn't stand his arrogance. When I insisted that he take a short cut, he made sure he took the longest route possible. He said I can get down if I wanted but he would only drive as he pleased.
It was soon after my wedding and I was wearing some gold ornaments. I suddenly felt scared. He had taken an unnecessary deviation from Kaloor, all the while muttering curses under his breath. I took my large travel bag and opened the door even as the car was moving. I thought that will make him slow down and I intended to jump out when he did. But he pushed down on the accelerator and tried to scare me. I kept holding the door open. Two motorbikes came by and it seemed like they were beginning to notice that something was fishy. That probably sacred him and he slowed down. I jumped out with my belongings.
What I found intriguing is that I had held the door of that car open for a good distance. Anyone on the road could see that I was planning to jump out of the moving car. No one bothered to stop the car or check what was happening. When women face an issue in public spaces, the general attitude is one of indifference.
I don't know how I managed to get back home. But in some time, I got a call from Janamaithri police station that a cab driver had filed a complaint against me saying I had refused to pay him. I was expecting this anticipatory attack. I went straight to the police station, but the driver was not there. He probably didn't expect me to take the trouble to go to the station. My greatest regret is I allowed him to get away, the police had asked me to file a complaint which I did not.
Were there bad experiences in film industry?
Now we have a population of bold women in the industry; the general atmosphere is amicable. In the initial years when I was trying to build a career as a singer – in the 1990s – this was not the case. I've had my share of bitter experiences.
A top music director of the time offered me songs in the movies he was working on. As an aspiring singer, I was all excited. But just before the recording date, he went back on his word. This happened twice. It became apparent that he found my singing ok but wanted other favours if I were to record a song. When I look back, I can see that it was sheer luck that I could steer clear of such traps.
But it also meant that I lost the motivation to pursue a career in playback singing. That was one reason I decided to move to Ras al Khaimah as an RJ, which eventually did a lot to boost my morale. I picked up my interest in singing in those years. I used to host shows based on music and the listeners would ask me to sing before the songs were played. They inadvertently helped me overcome the inhibition I had developed. I am forever grateful to the FM audience in Dubai for that.
What was your part in the issue surrounding the toll at Paliyekkara?
Social media has become a place for people to vent their frustrations. Trollers have no qualms about passing judgements on people. What can you expect from a crowd that shamelessly trolled Maria Sharapova?! These people should seriously do a self-scrutiny.
I had responded to a post of actor Surabhi about the unreasonably long wait at the toll plaza. I did not even know her personally then though we became friends later. I was commenting as a lay person and wanted to bring people's attention to the legal issue involved. As per rules, if there are more than 5 vehicles queued up in one lane, the toll collection should be stopped and vehicles should be allowed to proceed so that the traffic is not blocked. Surabhi was trying to point out something that would be beneficial to both parties. I am an advocate and felt like I could bring some clarity to the issue. Why should people take offence? That does not mean that I know the A to Z of law.
How do you look at the rise of women's associations in Malayalam film industry?
I am happy it happened. Acting was like a chance happening to me and I am not a prolific actor either. But as a woman who takes an active part in social life, the issues women face on the work front in any industry becomes my problem too. There should be no compromise on the dignity of a woman or the rightful remuneration for a work done. I think all women should be made aware of this and I will support any move to do the right things.
Your favourite movies?
I love biopics and period films. Sanjay Leela Bhansali is a favourite director. I watched 'Bajirao Mastani' and loved it. Period movies always evoke this strange feeling about watching something that happened in a different time, especially movies that are set in our country. A movie is a product and it should give the value for your money. That way, I liked 'Udaharam Sujatha' and 'Ramaleela.'
You have won applause for dubbing
I got my break in playback singing and dubbing with the movie 'Dolphins'. I dubbed for Kaniha in 'Pathu Kalpanakal', Abhirami in 'Ore Mukham', Aparna Nair in 'Vanyam'. In 'Jomonte Suviseshangal', I dubbed for several characters and also for a V K Prakash movie. My voice for Lakshmy Ramakrishnan, who played Nivin Pauly's mother in 'Jacobinte Swargarajyam' was noticed and appreciated.
I must thank the movie's director Vineeth Sreenivasan for helping me bring so much into that character. He explained every minute detail, took pains to correct me where I faltered with a line or its emotion. That made me realise that a director's presence in the dubbing studio will make a vital difference to the end product. No one else can visualise the entire movie like the director and voice dubbing is a very crucial part of the movie. I have dubbed for the recently-released 'Kaattu'. Of course, there have been instances when I was not even given credit in movies for dubbing.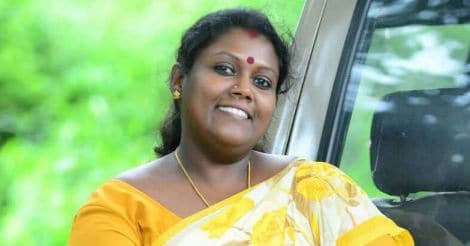 Tell us about the singer/songwriter Manju
I have been writing songs for a while now. And have sung in some movies too. But what finally got me noticed was the character of Sherly in 'Action Hero Biju' who barely had a screen time of 7 minutes.
I used to win prizes for poetry writing during college years, which instilled a love for writing. I debuted as a songwriter in V K Prakash's 'Rock Star'. I am also penning a few songs for some upcoming short films.
I got the chance to sing my first song with M G Sreekumar and Devanand for the movie 'Soudamini'. Those were the last songs penned by P Bhaskaran and had the typical charm of his writing. But the movie did not do well and the songs too weren't noticed.
I am an accidental actor. Playback singing remains a dream. And I look forward to getting a good break. But these days, technology has evolved so much that aspiring singers have a lot of avenues. Apps like Smule have given us a lot of talented singers. So I guess it's ok to be a singer and not necessarily a playback singer.
I believe I will get my due even though it takes time. When that happens, I will give my best and do justice to the people who have shown faith in my talents. It does not matter how big a part I have in a movie, if the director has faith in me, I will play the role. Right now, I am doing a movie with Vineeth Sreenivasan in the lead. It is slated to be a Christmas release.
About your family
I did my LLB at Kozhikkode Law College and practised at the High Court. I moved to a corporate law firm later and then had an enjoyable stint as an RJ in Dubai. My father retired from Crime Branch and my mother was a Hindi professor at Maharajas College. My husband Bhgyaratnam S Nair and I had a late marriage but I am glad we found each other. He is the best thing that has happened in my life. As a person, he is very understanding and supportive and knows how to make me see sense when I am in the wrong.