Niranj Suresh, the live vocalist – turned playback singer is now getting ready to be a full-fledged screen actor. A perfect all-rounder for silver-screen, Niranj got his big-break through the song 'Thechille penne,' in Fahadh Faasil-starrer Role Models. Of late, he is all set to appear in a full-length role in debutant filmmaker Joshy Thomas' Naam. A late-bloomer who never made it to the film industry until the age of 26, Niranj is quite a busy-bee now, multitasking between singing, acting and live music shows.
On Naam and how the musical role came by
"Though I have appeared in cameo roles in movies like ABCD and Anuraga Karikkinvellam, a full-fledged character is a maiden experience to me. Much like what I felt when I sang in a studio for the first time, enacting a script before the camera was indeed a hard and tiring job," he says. For Niranj, music is his prime concern and he is least interested in anything that hasn't got a tint of music in it.
That might well be the reason why the crew wanted this young singer to play the character who breathes music. "Sanju, my character in this movie is a college boy who is a passionate singer and composer," Niranj says, "Perhaps that's why I am chosen to play this role. Sanju has ups and downs in his campus life but he has one comfort zone where he forgets it all – music," he says. Niranj Suresh could very well relate with Sanju as his own musical life started during his campus life. He is also singing three songs of different genres for this movie, one of which is the first Tamil song in his career.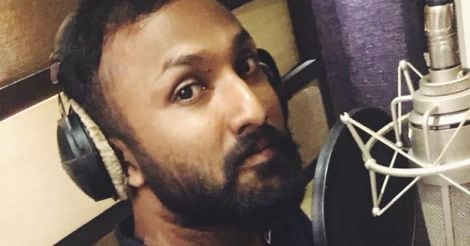 From amateur vocalist to celebrity singer
Much like the discovery of his acting talent, Niranj was late to discover his passion for music too. "I had been trained in classical music for a short while when I was a child. But then I soon realized that it wasn't my trade. My flair in Western music is an acquired one. I gained it through continuous exposure to it during my college days," Niranj says. He began his singing career with the college band and later joined a metal band named Nemesis. Soon, he became a member of Blank Planet and Mother Jane. The young singer-performer soon danced his way to fame and glam of live music.
Though Niranj's songs in Solo, Anuraga Karikkin vellam, Godha and others were industrial hits, his distinctive voice and style were noticed widely through the title song of Thoppil Joppan. "'Angakale' was indeed a big break in my career. People actually started recognizing my voice, which I am very much happy about. Then came 'Thechille penne' from the film Role Models. I am taken aback by seeing the quantity of social media responses!" he says.
Naam, a multi-starrer youth movie
Niranj's debut movie Naam flaunts a line of popular actors like Goutam Menon, Renji Panicker, Aditi Ravi, Marina Micheal, Gayathri Suresh, Tony Luke and Rahul Madhav. "Goutam Menon is gem of a person. I never expected him to be this cool," Niranj says, "He roams around freely on the location and speaks freely to every single soul. I was initially nervous to mingle with such a high-profile crew but by the end of the shoot schedules, we were all like one family," he says.
Naam, a musical comedy which is based on a true story, also holds the distinction of introducing 130 junior actors into cinema.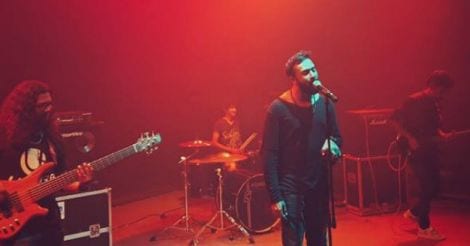 No life without music
When stardom, fame, red carpet and everything fell in place for him, Niranj is doubtless to proceed with his ambitions of music. "Basically, I am a live performer. My future revolves around live music and I don't want a twist in that. I will definitely keep experimenting on and off the screen but will never leave my passion behind. I want to experiment with innovative techniques in engaging the audience and constructing interactive music sessions. Playback singing is a sure profession whereas success in live music begins when you get out of your comfort zones," Niranj says.
The kochi-based singer has acquired two graduate degrees, one in engineering and the other in visual communication. Niranj has also started his own musical band called Nrj Project. "I just love this phase of life. There are opportunities and challenges. But there is a long way to go," he smiles.