After the blockbuster directorial debut Ennu Ninte Moideen, filmmaker R S Vimal had announced his dream project, Karnan, a mega budget movie starring Prithviraj. The director had vowed to thrill the audience with the movie, his magnum opus, as he hoped to repeat the 'Moideen' magic with the film's hero Prithviraj. But ever since the formal announcement of Karnan was made, many reports have been doing the rounds in the media.
Meanwhile, the main producer of the movie had backed out of the project citing various reasons. Even then Vimal and Prithviraj had said hat the movie was not shelved and the pre-production work were under way. But the director sprung a surprise on the movie-lovers when he announced that Tamil super star Vikram will be essaying the lead role in Karnan instead of Prithviraj. Vimal reveals the truth behind this to Onmanorama.
How is the 'new' Karnan different from the old one?
Ennu Ninte Moideen was really a God-send gift. Karnan too was a similar dream of mine. I see this project as God's answer to my prayers. Karnan is a movie with an international appeal, with Mahabharata as the central theme. In fact, the story of the Mahabharata is presented through Karnan. This movie has absolutely no connection with Kerala. It will be released in Tamil and Hindi as Mahavir Karna.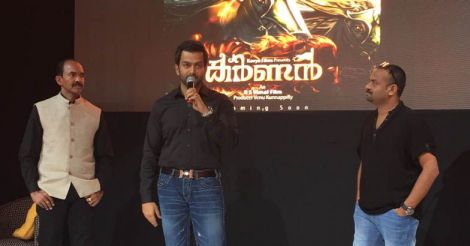 Karnan was supposed to be a small project in Malayalam, but the new one will be entirely different. I have decided to make this movie in an international sphere after considering the interests of the producer. Besides Vikram, actors from Bollywood and technicians from Hollywood would collaborate in this project. The details of others actors and technicians will be revealed later. As of now, it is announced that Vikram will be playing the lead role. Prominent actors from the Hindi film industry and Hollywood too will be acting in this movie. This film is not the project Karnan that was announced to be made in Malayalam. This is an entirely different project with an international appeal. The project will be made on a whopping Rs 300-crore budget.
How did Vikram land the role of Karnan?
I had wished to make Ennu Ninte Mideen in Tamil as well with Vikram. Vikram had even watched that movie. But then Karnan came in between. When I imagined the new project on an international scale, it was still Vikram in my mind. I thought the character would suit him perfectly. I had talked to him about this project over the phone. After listening to the story he said, "stalwarts like Shivaji Ganesan had played Karnan on screen. So what can we do beyond it?" I explained my script to him and only then did he agree to do the movie. What surprised me is that he had read the entire script at least thrice. The script is now known verbatim to Vikram.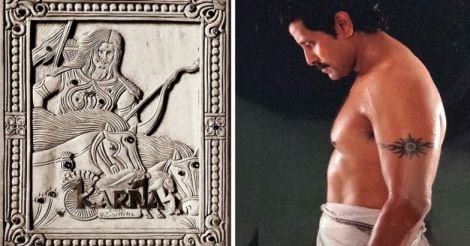 Everybody knows the dedication of Vikram when he takes up challenges. He is currently undergoing a three-month training for the movie. Hardcore training is required to perform the action sequences in this movie which will obviously have many thrilling war scenes. Vikram is busy with the training and I too am thrilled about it.
Prithviraj was introduced as the lead actor in Karnan initially?
Prithviraj is really busy with his committed projects in Malayalam. It was extremely difficult to obtain his dates for the movie. This movie is produced on a huge scale. Whatever was previously planned had to be changed as this movie transcends language.
It is reported that Prithviraj had backed out of the project because he had differences with you since the making of Ennu Ninte Moideen. These reports started to do the rounds again when you announced this new project with Vikram.
I have absolutely no idea about this. It is better to ask those who spread such rumors. I have nothing to say on this. I wish to see more positive and encouraging reports coming up about the movie.