Close on the heels of Nigerian actor Samuel Abiola Robinson's claim that the producers of Malayalam film Sudani from Nigeria gave him poor remuneration on account of his colour, his co-star Soubin Shahir revealed that he had not even demanded his payment for the same film.
"The producers of the movie are known to me from my younger days. I am also familiar with all their dealings and contacts. They are among the most benevolent filmmakers, along with Anwar Rasheed and some others," he said.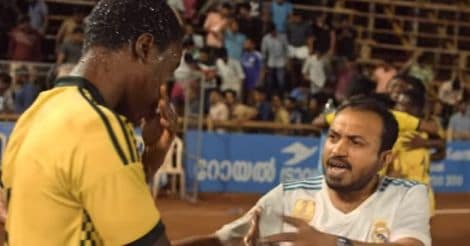 However, in a freewheeling chat in the 'Nere Chowe' programme on Manorama News, Soubin did not blame Samuel for making the allegations. "Samuel felt what anybody who is part of a successful film would feel. There is nothing wrong in it," according to Soubin. "I never placed any demand with the producers. I'm still not paid. What I may receive for this film would be lesser than what Samuel was paid. Being a low-budget movie, everybody knows this," he said.
Commenting on the row involving the Mollywood actor, Soubin said Samuel's age could be a factor. Another is the unexpected success of the movie. "Samuel has won over a number of fans in Kerala and so he might have felt cheated. But I am sure Samuel was paid the amount that was decided while signing the contract much earlier. Now, after the film has become a big grosser, Samuel might be raising the issue of sharing the profits," felt Soubin.
Fahadh played my role in 'Thondimuthalum...'
Soubin said that if the original plan of the scriptwriter and the director of the movie 'Thondimuthalum Driksakshiyum' had worked out, it was he who would have appeared in the role of the thief, instead of Fahadh Faasil.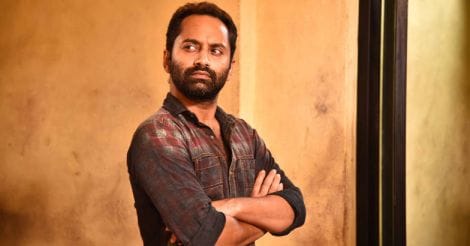 Fahadh Faasil in 'Thondimuthalum Driksakshiyum'.
Soubin said that Shyam Pushkaran, who wrote the script, and Dileesh Pothen, director, had contacted him after finishing the script. They asked him to be the thief in the film. However, Soubin had already started shooting for Parava, which he had directed as well as acted in, by then.
Asked whether he did not get to act in the film for not looking like a thief, Soubin replied in jest that he had been the first choice simply because he was too good for the role. One of Soubin's notable early roles was that of a thief in Charlie, which won much popular acclaim.
On the dialogue in Maheshinte Prathikaaram
On the popular dialogue referring to actors Mammootty and Mohanlal in the movie Maheshinte Pratikaaram, Soubin said that he was not aware of its significance when he had delivered it. "I had asked scriptwriter Shyam Pushkaran about it. He replied that I would deliver the dialogue perfectly if I did not understand it. I also asked him whom the dialogue made fun of. But he replied that it did not ridicule anybody in particular and everything will turn out well," Soubin recalled.
According to the actor, he realised the full impact of the sarcastic statement much later.
Life as a Kochi native
During the interview that lasted 30 minutes, Soubin said that he has now become a true native of Kochi. "As a celebrity, one cannot hide from the public. Earlier, when I went out, children used to surround me calling me by my name. But now they say, 'that fellow is still here', 'there goes that chap with the cap,' etc. I visit even roadside food stalls and have become a familiar face in Kochi," he said.
"One gets satisfaction only if you have a 'sherbet' from the roadside for which I ride a bicycle and even go on foot," he remarked.