An unsung hero of action choreography, Ashraf Gurukkal has been a name to reckon with in Malayalam film industry for over three decades. While he was engaged in serials as stunt master, he shouldered the multiple roles of actor, production controller and fight-master in films. A cancer survivor, the ace stunt director, details his journey in Malayalam cinema and the nitty-gritties of his profession.
Formative years
Director Kamal introduced me into films through 'Peruvannapurathe Visheshangal', a film in the backdrop of Kerala's martial art - Kalripayattu. Then I went on to work in his other films like 'Bhoomigeetham', 'Pavam Pavam Rajakumaran' as production controller.
Years of action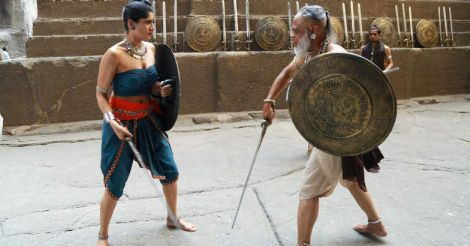 Ashraf Gurukkal (R) who played the role of Kannappa Chekavar and Himarsha Venkatsamy played Unniyarcha in Jayaraj's 'Veeram'
I have carried out fight direction in about 23 movies including Hindi, Malayalam and Telugu films. The last film for which I did a fight scene was 'Chanakyathanthram' starring Unni Mukundan. In Jayaraj's 'Veeram' I did the role of Kannappa Chekavar, the role that Balan K Nair did in 'Oru Vadakkan Veeragatha'. Then I did a Muslim character in the film 'Aami'. I am also doing the role of a local physician in Rosshan Andrrews' upcoming film 'Kayamkulam Kochunni'. Then there was the film 'Neeravam' starring late actor Ratheesh's son, Padmaraj Ratheesh. 'The Ekta' is the Hindi film for which I had done action choreography.
Surviving cancer
It was some six years ago while was I directing a fight scene for a television serial that I noticed a white patch on my tongue. During a break in the evening, I was having food and accidentally bit the white patch on my tongue and it started bleeding profusely. A biopsy that followed confirmed cancer. It was in the second stage and I was subjected to surgery. Rumours spread in film circles that I met with an accident and that I was paralysed. However, I recovered from the ailment and I returned to fight direction again. It was my family and friends who supported me through the ordeal.
On the challenges posed by fight scenes in cinema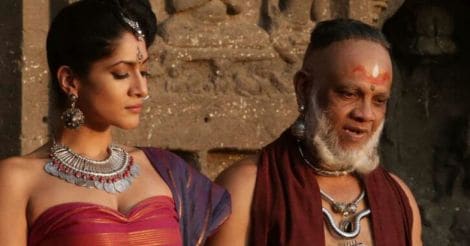 Ashraf Gurukkal and Himarsha Venkatsamy in Jayaraj's 'Veeram'
Choreographing a fight sequence in film is really tough. While practsing the martial arts, the fighter lands on his feet protecting his body. But in a fight scene in a movie the 'bad' guys need to fall on the ground unguarded and react the pain after receiving a blow from the hero. Only then will the heroes' punch will have some weight. That training is not there in martial arts. It is given to fighters in films alone. So, it is the falling goons or villains who give the power to the heroes' strikes. The fighters are thus given the coaching to receive the blows, fall down and at the same time avoid injuries. It is really tough. The fighters acting as goons often get hurt during such actions.
On risks and welfare measures for fighters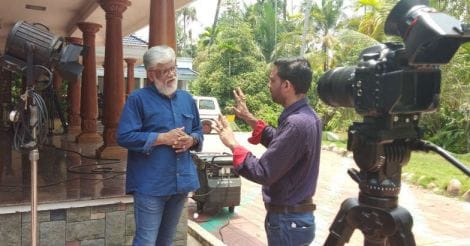 While Ashraf Gurukkal has been engaged in serials as stunt master, he shouldered the multiple roles of actor, production controller and fight-master in films.
The fight sequences in films always involve accidents. The fighters often suffer injuries, sometimes grievous ones. But when those fighters are down and out of films no one cares about them. I have heard a couple of fighters in Chennai are in coma for years. Injuries often occur to limbs and spine. When we do not get fake or dummy weapons, we use real knife or sword. They very often cause accidents. Once my son, who was just doing a demo using a real sword, was accidentally struck straight on his head and had six stitches. The stuntmen are often underpaid and their distress calls are least headed. So we have formed an association of stuntmen working in cinema and have some 200 members in it right now.
The best action heroes in Malayalam
Among the old-generation stars I feel Mohanlal is the best fighter and among the youth stars it's Prithviraj who does the fights scenes very naturally. But I could not direct fight sequences for any of Prithviraj's movies though I was production controller in his movie 'Chakram'. But now the entry of Pranav has opened up a new chapter in fight scenes in Malayalam cinema. He is the Jackie Chan of South Indian films. Being the son of such a talented and dedicated actor like Mohanlal, he would be showing the same kind of traits. His next film is heard to be choreographed by Peter Hein. It will be obviously a marvel to watch.