For the first time in the history of Malayalam cinema, a producer has bought a camel, around 20 pet birds, including some exotic foreign breeds worth several lakhs of rupees, besides several other animals to cast them in his movie!
The movie in question is Panchavarnathatha, the directorial debut of ace stand-up comedian and mimicry artiste Ramesh Pisharody, and the producer is Maniyanpilla Raju.
"Normally, when shooting for a film gets over, all that the producer gets to take home from the sets would be bundles of trashy materials and props such as guns and caps. But when filming of Panchavarnathatha completed, Raju chettan has become a proud pet shop owner," Pisharody quips in his inimitable style.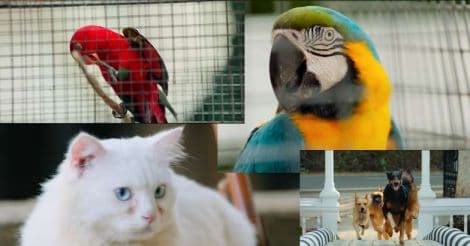 Not only the camel and pet birds, the film also features several animals ranging from rats to elephants. However, Panchavarnathatha, which released on Saturday, is not a film about animals, the directory says.
A challenging task
"Animals are part of this movie because the character played by Jayaram is a pet shop owner. As we could not find a camel here, we purchased one from Rajasthan spending about Rs 1 lakh and brought it to Kerala with the help of two friends, who run a pet shop in Thiruvananthapuram. We bought a wide variety of pet birds from different parts of the country and around ten dogs and cats were taken on rent for filming requirements.
About a month prior to the commencement of shoot, we took them all to a rented home in Velloor in order to acclimate and groom them. The house had a sprawling courtyard and a large compound to accommodate them all. There were four persons to look after the animals round-the-clock, says Pisharody.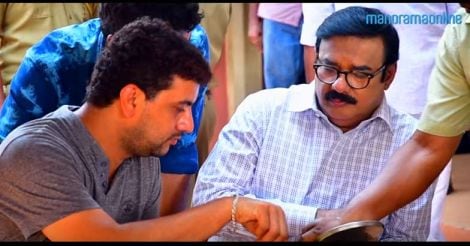 "Of course, making a movie with animals had its challenges. We had to obtain permission from the Department of Animal husbandry and ensure that rules set by the Animal Welfare Board of India are strictly followed. A veterinary doctor was always present on the sets. Before and after each shot, he would examine the animals and testify that they are in good health. Even if the crew members were not served food on time, nobody would raise an issue, but if there was some delay in providing food to these animals, it would land us in big trouble," he adds jokingly.
According to him, all the animals were treated on par with the lead actors of the movie. "The producer was always there to watch over them and ensure their safety. As the director, the experience was both exciting and challenging. Actor Salim Kumar, who has vast experience in livestock rearing, had requested us to give the camel to him. But it is in Thiruvananthapuram now, while the pet birds are with one of my friends in Pala.
Tickling the funny bone
The film revolves around the lives of two men, one played by Jayaram and the other by Kunchacko Boban, who enters politics following the death of his father, an MLA. Once me and Hari P Nair, the co-writer, completed the script, we decided to cast Jayaram as the pet shop owner. We were confident that he would pull off that role with ease because we knew his love for animals. About 80 per cent of the movie is out-and-out comedy, while the rest deals with certain contemporary issues. I'm sure that some of the characters and scenes will linger on in the minds of viewers after leaving the theatre," Pisharody says.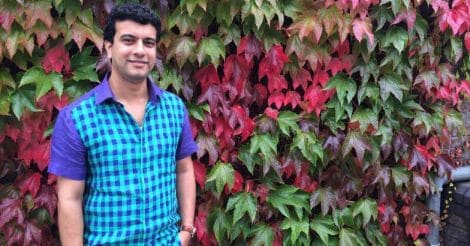 Self-taught filmmaker
"After being a mimicry artiste and TV show anchor for several years, I got a chance to do a small role in the Mammootty-starrer Nasrani in 2007. But mimicry programmes and TV shows continued to be my priority. So far, I have acted in about only 20 movies. As I felt the story of 'Panchavarnathatha' had some interesting elements in it to be made into a film, I narrated it to Raju chettan and he agreed instantly. I didn't have any previous experience in film-making, but having written scripts for several stage and TV shows, I was confident. I had a basic idea about the whole process, although I did not learn direction from anybody. I don't know whether I will direct another movie or not," Pisharody signs off.