Malayalam actress Ansiba Hassan was recently shooting at Pollachi for the Tamil remake of Kattapanayile Rithwik Roshan. Back home in Kerala, the young actress' name was doing rounds on social media on account of her directorial debut.
Ansiba, who is much known for her role as Anju in Mohanlal-starrer Drishyam, took the director's cap for a short film titled 'A Live Story'. The artiste, who is currently pursuing the final year of visual communication course in Coimbatore, says it was her passion for movies that drove her to this end.
"Since a young age, I used to watch movies irrespective of language. Regional language films interested me the most and I just enjoyed watching it especially the 'mass-masala' ones. After watching movies, I used to narrate the story to my friends, who later out of curiosity, went ahead and watched them."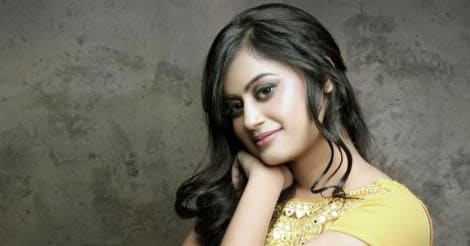 Ansiba is visual communication student
The four-minute 20 seconds video is about cyberbullying, especially of actresses. Talking about choosing the bold theme, Ansiba attributes it to a real-life incident she had faced. "I am not at all active on social media and rarely get to know what's new in it. Whenever I am trolled, my friends sent me screen shots of the same. While I was doing a show, I did an FB live. In between all the comments, I found one outrageous comment. For a moment, I was stunned. I was too upset after seeing such vulgar comment in public. I soon went offline and like in the short film, my friends sensed something fishy. When I briefed them about the comment, they searched for that particular netizen, found out his address and his cell number. They rang that person and asked for his wife and told her about her husband's distasteful comment. Time passed by and I thought of what that couple could have felt . I used to wonder how that man would have responded to her wife. "
Ansiba added: "When someone has the guts to make abusive comments about a woman, women should raise it as an issue. At least, I wanted people at his house should know. That's how the spark to film a short came up. Real-life incidents always please people and I felt this was a perfect theme to direct. I was just concerned about the duration. When I watch a video, the first thing that bothers me is the time. If it's a long one, I will keep it to watch later if ever I'm free. So, when I made 'A Live Story', I wanted to keep it crisp and short."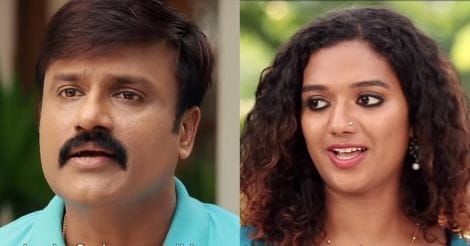 Kalabhavan Prajod and Mareena in the movie
Ask her about the casting for the viral video, Ansiba said, "When I disclosed that I was making a short film, everyone asked me if I were acting in it. But I knew I was not apt to play the lead character and moreover, I wanted to concentrate on direction and script. While I was writing the script, actress and model Mareena Michel was in my mind to play the lead. I wanted someone who can easily pull up a bold look with sensitive emotions. For the negative character, I wanted someone familiar. Prajodettan (Kalabhavan Prajod) was so interested that he agreed to do even before knowing his character and even before reading the script. And so was Pauly aunty. All were so supportive and motivated me all the time of shoot. Apart from four ladies, rest all were men."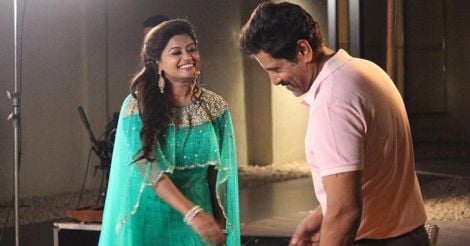 Ansiba with Chiyaan Vikram
Other than the acting and directing scenario, Ansiba is anchoring shows and interviewing big names from the industry. The actress, who calls herself an introvert says, each day is a new experience for her. "I reached till this point without any experience and without any godfather in the industry. I am happy when I see my parents happy. They are the ones who have been with me throughout. After my last outing in Pareeth Pandari, I was really frustrated. There was a point in life when I was disappointed about my acting career. But now, I have decided not to just do any movie as such rather just want to be part of good movies."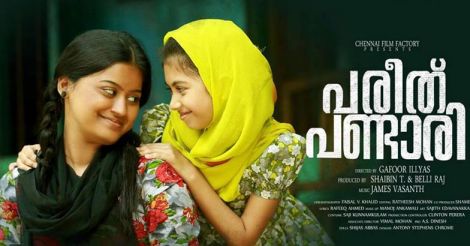 Poster of the movie ''Pareeth Pandari''
Ansiba hasn't signed any new Malayalam films and right now she is doing in Tamil the same cameo she did in Kattapanayile Rithwik Roshan. "Dharmajan chettan and I are the only ones reprising the same roles. But interestingly, the other major characters of the Tamil remake will see a few Mollywood stars."