Flashback: It was in the year 2006 that Febin Joseph was introduced to rap songs. While listening to music, which was his hobby, Febin's brother told him about rap. And that was how he came to know about the American singer, Aliaume Damala Badara Akon Thiam, better known as Akon. Like all Akon fans, his lyrics haunted Febin for days.
Later: By 2009, Febin was a regular follower of rap songs. He used to carefully listen to the lyrics of raps and noted what it really meant in a song. He started writing songs and articles on topics that gained his attention.
Much later: Febin was doing his B.Tech in Electrical Engineering. In 2013, his father bought him a computer so that he can do a project for his course. The first thing he did after getting it was installing a software for editing videos. He began taking selfie videos and tried his hands at a few random videos.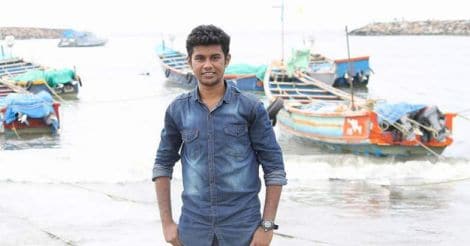 Present: In 2018, he is working for his very first musical venture for a film. He named himself as FEJO, the Mallu Rapper. Although his parents found it hard to see, he left his job as a trainee in the KSEB to chase his dreams in cinema and music. The Kochi native associated with Sushin Shyam for a song in the movie Maradona starring Tovino Thomas.
Onmanorama caught up with the budding artist for a candid chat.
Rap...not a popular trend in Malayalam
When I started to do a few rap songs, I used to upload them on my YouTube channel. It was the people in the Gulf, the Pravasi Malayalis, who supported me the most. I guess they could easily connect with what I tried to do. Of course, there were umpteen times when people here asked me what do I intend to do with rap music in Kerala.
I used to get ample amount of criticisms saying rap sometimes takes away the soul of music. Each generations has its own likes. I believe the taste will change. The students, especially the ones from fifth and sixth standard, are the ones who send some feedbacks for my works. The trend will evolve.
Raps on current topics
The English raps are more or less focused on luxury lives, alcohol, drugs etc. When I began, I wanted to convey something positive or some message relevant to the society.
'Private Aravushala', 'Bhoomidevi Porukkane', 'Koottilitta Thatha', 'Keralathe Pakistan Aakkalle'...as the titles themselves suggest are the songs based on a particular topic.
For me, rap is something that comes between poem and music. For a rapper, the rhyme scheme is the important aspect. We want the song to sound rhyming and hence mix languages. I have been using English and over the time have tried to reduce bringing in English words into the Malayalam songs.
The Rapper's name game
Febin Joseph is my official name and like all rappers just to sound it stylish I shortened it to FEJO.
The black rappers generally use 'N' word as part of their culture. So I wanted it to be 'M', the M for Malayalam. Thus, for a universal acceptance, I made it into Mallu rapper. I use it in the beginning of all my songs. Mallu rapper, that's how I like to address myself.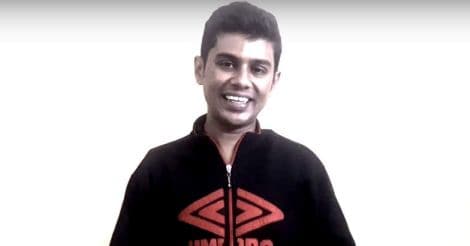 Rapping for 'Maradona'
While confirming music with Sushinettan (Sushin Shyam), the Maradona movie director wanted to bring a variety song in his film. When Sushinettan was thinking of a rap, it was his band member Nazer Chetan (Nezer Ahmed) who recommended my name. Nazer Chetan had listened to my songs back then and told Sushinettan that I can be of use to him. So that's how I could be a part of the movie. It was really amazing to work. Sushinettan knows what he wants and he gives his best to work.
The lyrical video of song 'Aparaada Panka' was recently released and I am happy to get an immense response for it, which includes a personal response from big names from the industry like Raftaar and Arjun Sasi.