Actor Jayasurya, who continues to amaze the Malayali cine lovers with his versatility and amazing choices of roles, is all set to return with yet another unique character in the movie Njan Marykutty, which is slated to hit the theatres on June 15.
The actor says he has great respect for those women who has to wear saree every day. Jayasurya, who is known as Mollywood's Mr. Perfectionist talks about how he managed to look elegant and graceful in sarees all throughout the movie.
Changing the script
"At the shooting location in Thodupuzha, the director Ranjith Sankar and I was confused whether this was the Marykutty that we envisioned. On the fourth day, while shooting for a scene in the afternoon, we finally got the right pitch that we have been looking for. Then we changed the script a bit and reshot whatever we had shot in the past 4 days. From then on, Marykutty who had worn churidar and nightie until then began to drape sarees," says Jayasurya about his character's love for sarees.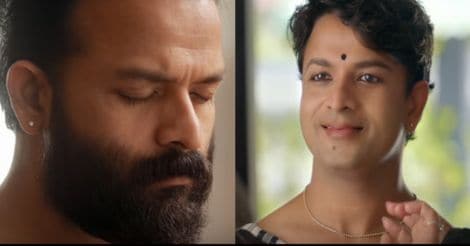 ALSO READ: When Jayasurya's wife turned him into a model

Costume play
In all his movies, it is Jayasurya's wife Saritha who designs costumes for him. She usually packs his costumes in separate bags according to each scenes. The actor says, "When Marykutty switched to saree, Saritha too was called on to the set by Ranjith. In the movie, Marykutty wears 32 sarees. By the time we wrapped up, I had learned to drape a saree in just 4 minutes."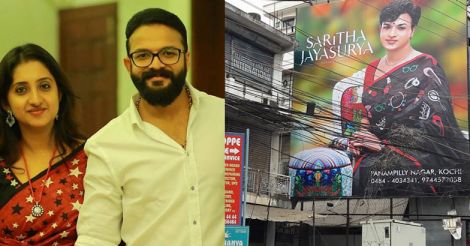 Lady makeup
"We had already decided that we wouldn't stick to the usual makeup pattern when an actor turns into an actress. But I realised that it is not at all easy to become a woman. Hair and beard grow quite fast for me, so there were days when I had to shave thrice a day. Besides, I did reverse shaving on my face which would easily damage the skin," says Jayasurya.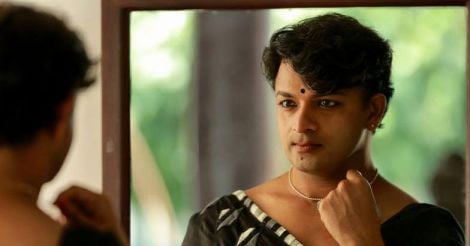 Word of advice
Jayasurya has a word of advice for all those men who lose patience when their wives try to wear an elegant silk saree for functions. He says, "Draping a saree is truly an art. Let them take their own time to do it perfectly. Don't try to undermine their efforts to look good in a saree."