Datsun Redi-GO was ready from the word GO. Now, with an automatic transmission, it has become ready for everything. It is also on track to become one of the best automatic small cars in the country.
Why Redi-GO?
Redi-GO automatic can boast of several features that are not present in other cars in the same segment. Those features are not present even in pricier automated manual transmission vehicles. Redi-GO is different from others due to these features that make driving quite a hassle-free affair.
Rush Hour
The Rush Hour mode takes Redi-GO to a different level altogether. The lack of control in throttle response is the bane of normal AMT cars. But that is not the case here. The vehicle does not zoom ahead wildly the moment it gets any throttle input. That means the vehicle does not surge ahead as if it lacks control once the driver depresses the accelerator. Besides, you also don't get the heart-in-the-mouth feeling that your Redi-GO is going to hit the vehicle moving ahead. In Redi-GO automatic the driver has better control while reversing and while going uphill or down.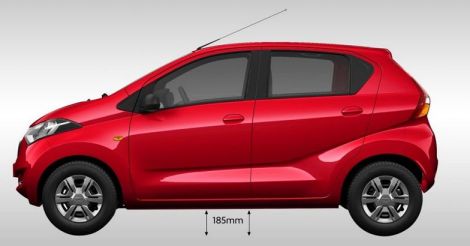 Automatic
What gives Redi-GO the advantage are the features like Rush Hour mode, creep function and a manual mode that help the vehicle to perform like a costly DSG or CVT gearbox. Besides, the floor-mounted gearbox in Redi-GO is a straight lift from the bigger Duster/Terrano AMT, thus giving it a premium nature.
Ready for action
All other specifications and features are same as the manual version. A compact car best suited for city driving, Redi-GO is described as a mini-crossover due to its design. There are not many mini-hatchbacks around with 185mm ground clearance. The shape of the car also resembles a crossover.
Cost factor
Redi-GO is the most beautiful Datsun ever launched in India. It can be showcased as an example of how a low-cost hatchback can be transformed into an expensive looking car through superior looks. What makes it different from others in the segment are its big and beautiful grille, headlamps and muscular sides.
Premium
However, the reduction in the cost doesn't reflect in the interior where things are premium. It sports an all-black interior with comfortable seats and a decent stereo. A 222-litre boot is much more accommodating than many of the rivals.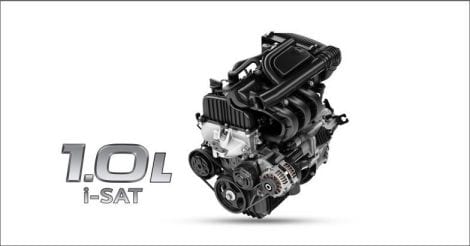 Driving
The 999 cc engine puts out 68 bhp power. Though automatic, it has good pickup. Driving is easy, and AC doesn't affect the performance. The automatic gearbox is a boon in negotiating narrow lanes of cities and aids parking. Superior suspension gives you a plush ride similar to sedans.
Safety
With safety of cars becoming a big issue of late, the car has all possible safety features. All models get a driver-side airbag too.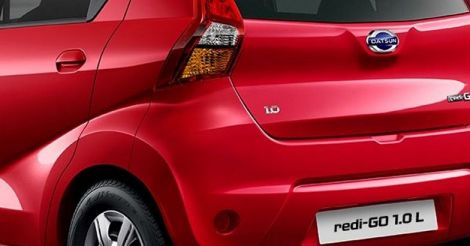 Accessories
If you want to add more style to your drive, there are a lot of accessories available in the showrooms itself. From roof rails to day-time running lights, body graphics to bumper under covers, and interior side curtains to rear view cameras you get a whole lot of options to spruce up your Redi-GO.
Cost: From Rs 3.95 lakh
Test drive: EVM Nissan 9567096666
Read more from Fast Track