Unni Mukundan is creating waves. The hunky actor has turned playback singer for his latest movie, 'Achayans', and the song has been viewed by more than seven lakh people on YouTube. From his debut in 'Seedan', the 2011 Tamil remake of 'Nandanam', he has come a long way to 'Janatha Garage', which earned him a following among the Telugu audience as well.
Mukundan is now busy with Shanil Muhammed's 'Avalude Ravukal', B. Harikumar's 'Clint' and the yet-to-be-named Ajay Vasudav movie featuring Mammootty. The actor in conversation.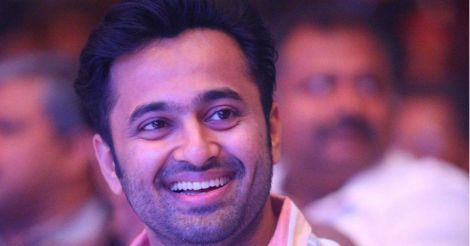 The 'Anuragam Puthumazha Pole…" song is highly appreciated. What made you take the route?
I used to sing in my friend circle but I had never imagined I would sing for a movie. Everyone encouraged me. The trial went alright. Music director Ratheesh Vega said I did well. Ratheesh and I worked on the lyrics because I did not want to stumble on difficult words. I did not want to get it wrong. I made Mammukka (Mammootty), Manju chechi (Manju Warrier) and Bhavana hear it before releasing the song. They encouraged me too. The song is also included in the movie's trailer. I was tense. But everyone congratulated me. Even Ouseppachan sir congratulated me. I am very happy. And I am ready to sing more songs.
Which is your next movie?
The next release is 'Achayans', directed by Kannan Thamarakkulam. Jayaramettan (Jayaram) is the lead actor. My character is called Tony Vavachan. Jayaramettan is playing my cousin. This is my first movie with him. Tony is a crorepati who does not want to do anything but to booze. The movie revolves around his decision to get married. The screenplay was written by Sethu.
Tell us about your Ravana role for 'Clint'?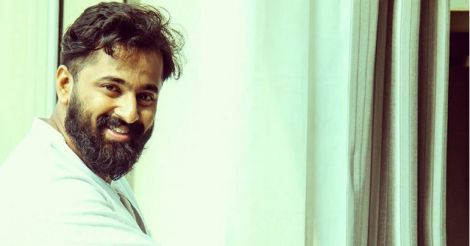 I was directed by Harikumar sir in his 'Kattum Mazhayum'. That movie had earned so many awards. I accepted the offer for 'Clint' when Harikumar sir said I could do it well. I am playing Clint's father Joseph. Reema Kallingal plays the mother. I get to play the part of Joseph when he is 73 years old. When I posted the Ravana picture on Facebook, there were a lot of comments. People were ridiculing me for losing my shape. It got me worried but the criticism abated when I said the transformation was for the character. I was trying not to be Unni Mukundan in that movie. I lost weight by running for over an hour every day. I had to play someone who was 73 years old.
Your 'Style' went unnoticed in theaters but created ripples on YouTube.
That movie was watched by six million people on YouTube. We have also put up the Hindi-dubbed version on YouTube. The audience response proves right my decision to act in that movie. Many people liked the fight scenes in the movie.
You are a model in fitness to many people.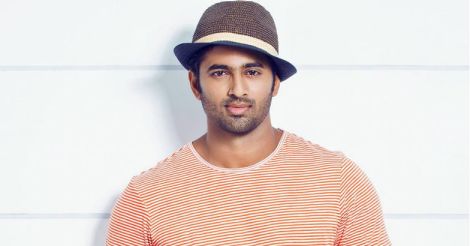 Fitness is often ignored during shooting. I can only regulate my diet. I had cut down on sugar intake while we were filming 'Vikramadithya'. During the shooting of 'Oru Murai Vanthu Parthaya', I completely avoided sugar consumption for a month. My body was in great shape. I felt energized. I have not touched cola for 15 years. We have to take care of our body to prevent any health issue for the next 20 years. The air we breathe, the water we drink and the food we eat are not pure anymore. But we cannot stop eating. All we can do is to keep our body clean through workout.
Your fitness mantra?
I go to the gym whenever I am free from shooting. You might be wondering why a Malayalam actor needs six-pack abs. This is not something that you get to buy from a market. We all have it in our body. You only have to work for it. Haven't you seen the daily-wage laborers? That is six-pack too. The important thing is to keep healthy. If you look around, you would be shocked to see 10-year-olds dangerously overweight after eating food like broiler chicken. Their physical growth is not in sync with their mental development. They are fed hormone-injected chicken. I advise everyone to avoid junk food and work out more.
'Janatha Garage' was a success. How has the movie helped you in getting offers from Telugu?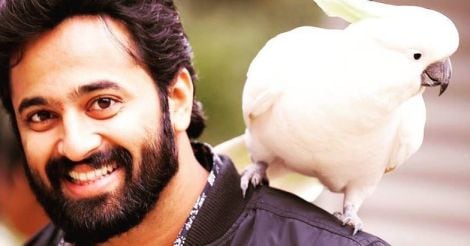 I get offers from Telugu. I have a major role in 'Bhagmati', in which Jayaramettan is doing a negative role. I plan to do one Telugu movie a year. It takes a year for a movie to be completed in Telugu.