Asif Ali is perhaps one of those few new-gen actors who is not much active on social media. But the actor has been a star on social media ever since the birth of his daughter.
Proving once again that he's the ultimate family guy, the actor decorated his wife Zama's room in the maternity clinic with balloons and festoons to welcome his lady love and daughter after the delivery. The images taken during the occasion were widely shared on social media and it made everyone go 'aww'.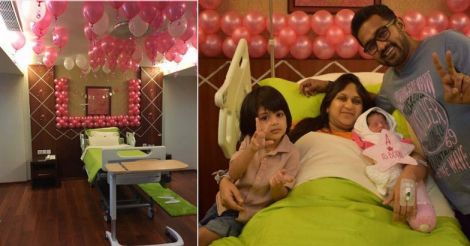 "The little angel has changed my world altogether," says the actor, who wants to take a break from work after the release the of his upcoming movie Avarude Ravukal.
"We have named our baby girl Haya Mazrin Ali. She's truly an angel, who's slowly changing lives. In fact, I'm struggling to accept the truth that I'm now a father of two," says the actor.
"This is Haya's first Ramzan. She's born in the holy month. Zama is doing good too. I don't find a better time to spare my precious time, just to be with them," he says.

Ali's elder son Adam has wholeheartedly accepted the new entrant to an empire, which was his alone. "Adam took some time to accept Haya's entry, just like all of us. Initially, he was hesitant to share his role. But Haya did magic to our family. Adam now plays the role of a proud big brother," he says.

Avarude Ravukal: a director's message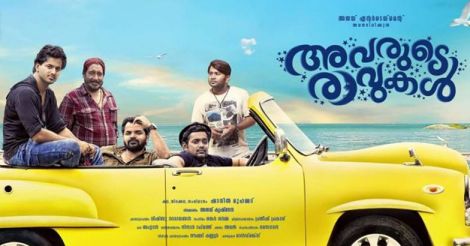 The actor, whose latest flick Avarude Ravukal is now running in theaters, says that his character in the movie bears many similarities to him. "Ashiq, my character in the film, is a movie aspirant, who struggles to get a good break in the industry. He undergoes a lot of pressure, emotional setbacks and rejections, all along. I could easily relate to it. Asif Ali too had such a phase," he says with a smile. According to Ali, Avarude Ravukal is a director's movie and Shanil Mohammed has given it his 100 percent.

"There was a time when the shooting was stalled due to some unexpected financial crises the producer underwent. It was uncertain when it will be released. We all moved on, but Shanil remained hopeful. He is an actor's director. We can't resist delivering our best when he's the one behind camera," says Ali.

Other movies

The actor has completed the shoot of two other movies too, viz., Sunday Holiday, directed by Jismon, and Thrissivaperoor Kliptham. The shoot of Kaattu, a movie based on a story by P. Padmarajan, is in progress. Directed by Arunkumar Aravind, the screenplay of Kaattu is by Padmarajan's son Anandapadmanabhan. Acclaimed actor-director Murali Gopi is also playing a major role in the film, which has already become a talk of the town. Ali believes that Kaattu will be one of the best movie in his career.

"It has been a while since I've worked with an experienced filmmaker. Kaattu's crew itself delights me. My character's name is Nuhu Kannan," says Ali, adding that he's trying his best to be selective while choosing scripts.