While it's easy to inherit genes, living up to the expectations is a different story. And the struggle is real for celebrity kids. Not only are they supposed to fall heir to their parents' good looks, the poor souls are also expected to be bequeathed with their talents. Guess how hard it must be for Mohanlal's son.
Well, it seems Pranav Mohanlal had it pretty easy, thanks to his actor dad who made sure that he never set expectations for his son. Yes, the complete actor is a pro in parenting too. "I've never forced my dreams on Appu (Pranav); in fact, I never really had any for him. Appu spent most of his growing up years in hostels.
"Like a hostel room with minimal facilities, his life too was pretty simple. His world was always one of very limited amenities; he never demanded more even though I could afford some luxuries. Even when he worked as an assistant director in one of my movies, he chose minimal facilities," said a proud Mohanlal during the pooja function of his upcoming film Odiyan.
When asked if he ever wanted Appu to be something, Mohanlal said, "Never. In fact, I was only clear about what he shouldn't be. Our kids live in a dangerous world. He could have easily gone down the wrong path and be discreet about it. But he didn't and I'm really happy about it. In my opinion, parents should focus on what their kids should not become. My father only wanted me to have a degree. But I didn't even have to say that to Appu."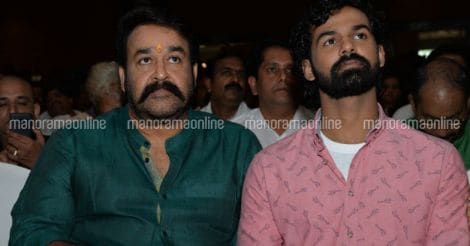 Apparently, the actor gave his children all kinds of freedom and never tried being a dictator. "I'm really glad that they used their freedom in the right sense. I think Appu realizes the value of life. There is a vast universe of opportunities and possibilities in front of our kids. Their friendships, the love they experience, the freedom they enjoy, the world they perceive – everything together take them to an entirely different life and space. I never wanted my kids to live their lives in my world. They should have their own," he said.
The actor was all praise for his wife Suchitra, who often covered for him at home. "Suchitra loved them without interfering in their freedom. For quite some time. Appu was keenly interested in music and travel. Suchitra might have had apprehensions about his varying preferences, but she never told me anything about it. My kids never get to see me often. So, they always communicated more with their mother. Perhaps, that's what made them confident enough to choose their own paths," he said.
Interestingly, both Mohanlal and Pranav started acting at the same time. They were studying in Class VI. Similarly, both of them received the best actor prize in Class X. The actor said it was a coincidence.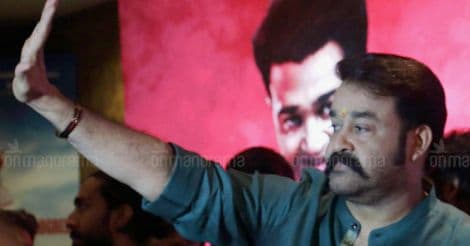 Mohanlal at the film launch event. Photo: Sajesh Mohan
Like any normal parent, the silver screen superstar can't stop gushing over his son, who is gearing up for his first movie as a hero through Jeethu Joseph's Aadhi. "T.K. Rajeev Kumar once told me that Appu was a marvel. I think that's quite true. I don't think he's bothered about what he's going to become in the very next moment. Much like me, I feel. I did not come to live in the movies. I just wanted to see whether it would work for me. But movies came to me and I'm still doing it. Now, Appu too is here to give it a shot. The moment he feels it's not his thing, I'm sure he will quit," he said.