Mollywood heartthrob Dulquer Salmaan is riding high after the extraordinary opening of the latest bi-lingual biopic 'Mahanati', which is garnering positive reviews from all corners. The movie starring Keerthy Suresh and Dulquer Salmaan in lead roles has set the cash registers ringing at the box office. Dulquer essays the role of the 'king of romance' Gemini Ganesan who married Savitri. It is indeed interesting that the director Nag Ashwin has found Dulquer and Keerthy, both Malayalis, perfect to portray the evergreen silver screen pair of Gemini Ganesan and Savitri.
Dulquer Salmaan talks about his role in 'Mahanati' and the experience of portraying the legendary Gemini Ganesan on screen:
'Mahanati' is the biopic on yesteryear actress Savitri, and it is quite evident from the title itself that it is a heroine-oriented movie. Why did you choose this movie?
As far as I am concerned cinema is the real hero. I did this movie to become a part of good cinema. It is a period story which really excited me. When the director approached me with the script, he himself had told that he realised I didn't really look like Gemini Ganesan.
How did you prepare to essay the role of Gemini Ganesan?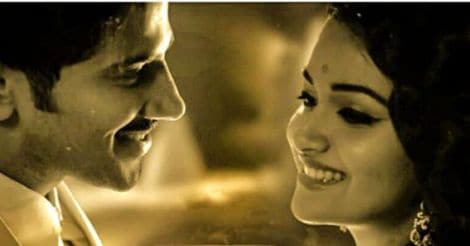 When Gemini Ganesan married Savitri, he was already married and had kids. Besides he was also in a relationship with another actress named Pushpavalli. But everyone adored Gemini Ganesan for the real person he was. He never had an unpleasant episode in his entire life. I had talked to Savitri's children Vijaya Chamundeshwari and Satheesh. They told me that their father was a very energetic person who would come home hurriedly whenever he gets time and would even cook for them. Other than the movies, there are no other video recordings to observe the mannerisms of the person.
Gemini Ganesan too debuted when actors were making an entry into the movies from the theatre. His life was as eventful and exciting as the movies he acted in. Ganesan started off as a chemistry professor at the Madras Christian College and later became a production assistant at the Gemini studio. From there he went on to become one of the most loved silver screen heroes in South India. This definitely is the biggest movie in my career so far. An amazing banner, huge sets, costumes... everything was brilliant. The cinematography was beautifully handled by Dani Sanchez Lopez who is a Spaniard.
How did you manage to dub for the movie in Telugu?
I have been to Hyderabad only a few times and for me Telugu is an unfamiliar language. I want my characters to speak in my own voice. The audience is used to my voice, so I decided to dub for this movie as well. For the Telugu version I dubbed for almost 8 hours a day for about 7 days continuously. Dubbing in Tamil was easier for me as I grew up in Chennai. I was thrilled to learn and understand the words and dialogues that I had dubbed.
You are not seen in Malayalam these days?
I haven't left Malayalam at all. In fact I have allotted the same number of days for the filming of the movies in other languages as I would give for my Malayalam films. My new movie will begin soon. 'Karwan' in Hindi and 'Kannum Kannum Kollaiyadithal' in Tamil are getting ready to be released. I have also committed another Hindi movie titled 'Zoya Factor'.