National award-winning filmmaker Anand Gandhi has no doubt that the controversy over the screening of Malayalam film S Durga at the ongoing International Film Festival of India (IFFI) in Goa was uncalled for. Having watched the film at an international film festival abroad, he calls it one of the most relevant films made in the country this year. He is one of the few filmmakers who have openly extended solidarity to the makers of S Durga who have been fighting the central government legally after it dropped the film from the Indian Panorama section overruling the jury's decision.
Gandhi, whose film Ship of Theseus earned him international recognition, also calls the opposition to the release of Sanjay Leela Bhansali's film Padmavati a crime and blames the elected governments for endorsing it. Gandhi, who is part of the steering committee of the 48th edition of the IFFI, shares his views with Onmanorama as an independent filmmaker in an exclusive interaction.
Disclaimer: Anand Gandhi wants to make it clear that the views expressed in this interview are personal and those of an independent filmmaker. He did not speak in any official capacity.
The organizers of the IFFI have found themselves in an embarrassing situation with the row over S Durga. The Kerala High Court order has put the credibility of the festival at stake. Who's responsible for all these?
In this case, I think it was the intervention from the government. The I&B Ministry was falling back on a clause which allows them to interfere in such situations. In that scope of legality, they felt that they were within the rights to do that. The Kerala HC directive has overruled that clause, that particular right. So even if they thought that they were within the scope of legal rights, those rights have been reinterpreted and redefined by the Kerala High Court. Now they have to follow that order.
We know that a particular group has been opposing the film for they found its title offending? The central government seems to be endorsing such fringe elements by apparently using the same parameter to drop the film from the festival.
The challenge in front of us is that we have arrived at a point in society where anybody can claim being offended and the entire state machinery is deployed to comfort that claim of offense without truly investigating where the claim come from. I think in such cases the offended needs to come out and clarify, with great legal articulation, how a particular idea, a title or a film offended them. I think that burden should be put on the ones who claim to be at the receiving end and not on the artist or filmmaker whose job is to cause us discomfort so that we can rephrase or reexamine things that we have taken for granted. The reason we are paying artists is that they can cause us discomfort and challenge us. In this case, the title of the film – Sexy Durga – was eventually changed into S Durga because of directives from the censor board. What was the film trying to say? Let's examine it. If you watch the film you will understand that the filmmaker clearly tries to highlight the hypocrisy of this dichotomy in society. In this country, every second or third woman is named after a goddess, yet there is severe regression of gender rights and women's rights in this country. There have been rampant misogyny and sexual violence in our society. It is this tragic irony that the filmmaker is trying to highlight by calling the main character, a young woman, who is being looked at as a sexual being and as an object of desire by the name Durga. It's highlighting the perspective of the men who feel they are entitled to harass or behave with the women the way they do towards a woman called Durga.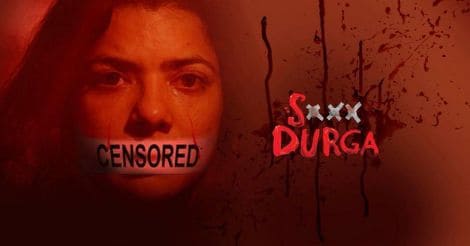 I think the filmmaker has done an excellent job as an author to open our eyes towards a very important conversation and he should be celebrated and appreciated for causing the discomfort.
This discomfort should not be something that the government jumps in to heal. Instead, this discomfort should trigger a collective introspection.
How do you look at the opposition to the release of Padmavati?
This is happening everywhere. In case of Padmavati it's not even a debate. At least in case of S Durga, the conversation is still within a legal framework. It's still within the framework of a democratic civilization. It's still a dialog. But in case of Padmavati, the kind of protest we are seeing -- the incitement of violence and threats against the filmmakers -- is a crime. It's not within the scope of protests or legality. What we see is a crime being committed in front of our eyes, with a group of people inciting violence against some living people for their artistic work. We may disagree with their artistic work but there are various ways of protest. You can run campaigns to ensure that nobody watches the film. But you can't incite violence.
Don't you think that the elected governments are also siding with those who commit the crime?
Absolutely, and it should not have happened. Any ruling or opposition party who have been siding with these criminals need to take cognizance of the fact that they are criminals and immediately apologize for their behavior. If they can't condemn it, the least they can do is not to participate in it.
Have art and artists been under threat of late more than ever before?
Artists, rationalists and journalists have been majorly under some kind of threat of late. And if we do not come together in collective introspection, this may get worse. I think it's a great detriment to the intellectual, social and cultural health of a country to allow this happen. These communities – artists, journalists and even, students – are the wealth of a country. We can't possibly imagine we are going to be a country that is going to go beyond Europe and the US with a cultural intellectual capacity that's only regressive.
Who all do you think should be a part of the collective introspection that you advocate?
Every last individual present in this geography. We may disagree on the central idea of what this nation is or not. We may have our own understanding of what nationalism is, what this country is etc. It could be different things to each one of us. But this geography historically and culturally has a synthesis that has led it to become a place where one sixth of the population of the world lives. So, one sixth of the population is directly involved in the legal, political and policy framework of this geography. Hence it's the responsibility of each one of the population to protect their rights.
Our individual aspirations could be different. There could be many communities with a different journey to the aspirations about their future, that's fine. But there are some fundamental human expressions for collective human existence and they cannot be compromised. The ability called freedom of speech cannot be manhandled in the way we see it today. It cannot be met with violence.
Rising intolerance
I would recommend that we rephrase these terms. Let's keep words such as tolerance, intolerance etc aside. Let's reexamine these words. Let's examine what's going on. Because the moment you start cataloging it in these boxes they become trigger points for mindless conversations. So let's focus on what's really happening.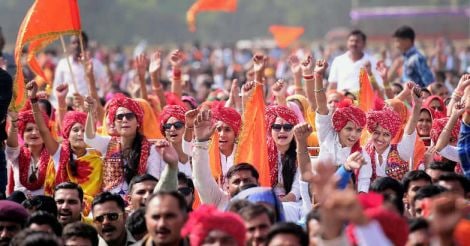 This country has seen for decades a state-backed encouragement of censorship through inciting a sense of offense and disrespect in communities. For decades, we have seen state-triggered, state-influenced misuse of law through inciting communities into experiencing a sense of discomfort at the expense of an artist. Has this increased? Statistically I don't know. But emotionally and experientially I think yes.
In India, there is a situation where I feel the state or all political parties are leaning too far towards the encouragement of communities which claim to have felt offended. This feeling is an arbitrary one and because it's arbitrary it's not conducive to debate. Also because this arbitrary feeling is backed by power and violence, there's little scope for dialog or debate.
The only thing that we can demand urgently is coming back on the table of discourse and democratic dialog. We cannot have a dialog under threat of violence, and that threat is in the air. Statistically I don't know if it has always been like this. I don't know if this particular government is at the core of it or whether it's the people who have allowed this to happen over decades. I'm more inclined to think that it's the people who have allowed this to fester for decades. It may have reached a point of accumulative exponential rise but I don't think it's a binary case. I don't think it wasn't there at all. I think it's the people who allowed this to happen for a very long time. We shouldn't live under threat. Even if a single individual feels the threat of violence, it means there's something wrong with our communities and our system and we need to introspect it immediately.