The single-man government of BS Yeddyurappa is all set to face the floor test in the Karnataka Assembly at 4 pm on Saturday. The BJP, the single-largest party as of Saturday, will have to mop up the magic number of 111 to secure its government.
Here is a look at the vital numbers and a possible winning scenario which the party anticipates.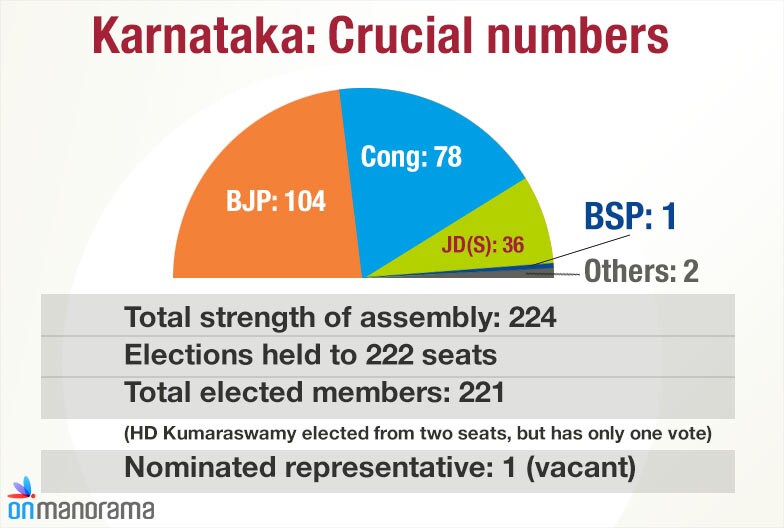 A chance to win
There are two scenarios where the BJP could win the floor test. If at least 14 members abstain from taking oath ahead of the motion or if they refuse to vote, the strength of the House will come down to 207. In this case, the BJP's 104 will be adequate to win the trust vote.
Read more: Latest on Karnataka politics