Want to learn how to become a cryptocurrency trader?
How about taking up data entry as a full time job option and making Rs 60k from it?
And above all, how about doing all this from the comfort of your home working on your laptop in your casuals?
Here are the success stories of two young engineers who took the unconventional route of online jobs and struck gold at it.
The data-entry engineer who makes Rs 60,000
An engineering degree does not guarantee a job anymore. But with the skill to navigate the online space a young engineer found himself a well-paying job doing data entry operations.
Earning Rs 60K per month, Karunagapally resident Ranjithkumar S has a story of perseverance to share with those on the lookout for flexible online job options.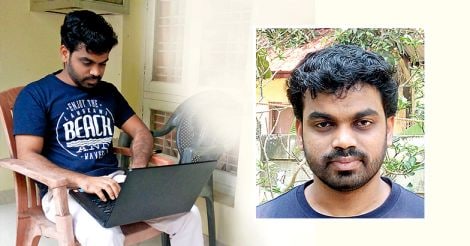 Renjithkumar S
Also read part I of this series: How to make money online? How an engineer and a tailor hit the jackpot
Ranjithkumar was searching for a job after finishing engineering when a friend advised him to look at online data entry. The job comes with an in-built advantage: you could work on your own. It also doesn't require much investment and there aren't any fixed work hours either.
Initially, he registered on the website mturk.com. But this service isn't available to Indians anymore, but there is another similar website: microworkers.com. In fact, there are many such sites available, but some may be fake. In it quite important, and often difficult, to pick the genuine one.
Also read part II of the series: This programmer turned online exam coach mints Rs 50K working from home
These websites list tens of thousands of data entry jobs of varying nature. At times, the work requires plain copying of emails. There will be surveys where just the participation will be enough. Each entry will bring income, starting from 10 cents (about Rs 6.50). Some entries may bring a dollar each. There will be jobs that involve lot of work but less money, and some others that work the other way.
A computer and an Internet connection are the basic requirements to enter this space.
When Ranjithkumar started in 2009, he got Rs 15,000 in the very first month.
The biggest advantages are the lack of specific targets and the flexibility that allows you to do the work at any time and at your convenience. But ensure that there aren't any errors in the entries you make. That could hurt your rating, reduce the income, and even cost assignments.
Newcomers may register themselves on the microworkers.com website and follow the instructions there to select the work.
Ranjithkumar's advice to the beginners is straightforward: First take up a job that you are sure you will be able to complete. That will give the confidence to take up more.
Earnings depend on the amount of work completed. This engineering graduate says he had made up to $60 (about Rs 3,900) a day providing data-entry services. But on a regular basis, the monthly income is Rs 50,000 to Rs 60,000.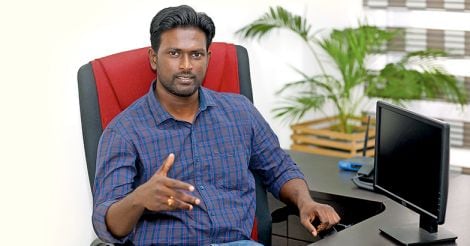 Arunkumar
Renjith can be reached at 98097 87556.
The engineer who trades in cryptocurrencies
There are many jobs that you could carry out over the Internet, but Arunkumar was looking for something that was simple to do.
Finally, he found it — cryptocurrency trading (cryptocurrencies are virtual currencies that can be used for online transactions, such as bitcoin).
He was into Internet marketing after completing engineering. That was when he got familiar with cryptocurrency. The usual trappings of online jobs are not here: no need worry about 'likes', emails, or follow ups. The process is simple, says Arunkumar.
Learning the basics isn't a major problem either. There are many mentors in India and aboard, who are ready to help you any time.
Arunkumar operates in two ways. One, he buys cryptocurrencies like bitcoin and sells those when the price increases. The other is lending. There are platforms that you can use to lend virtual currencies to those who are in need. The earnings are attractive at as much as 1% a day. Of course, there will be variations, but Arunkumar would vouch for getting a return of 140% for a lock-in period of 140 days.
It is better to receive the profit in bitcoins, euros or dollars. Some platforms demand that you accept it in other cryptocurrencies, but that could be risky, he says.
There are cryptocurrency exchanges where you could trade in virtual currencies. Bitcoins could be bought from these exchanges. Then hold those and sell when the value is higher.
Arunkumar makes around Rs 75,000 per month. He had a steady income even when cryptocurrencies saw extreme fluctuations recently. Lending came as the savior during those uncertain times.
But, he still says the most secure way is holding cryptocurrencies. Also, follow the instructions of mentors. Advice is free.
He had once done a course from experts for a fee. That made them his lifetime mentors.
There is a golden rule to trade in cryptocurrencies, he says. Invest only what you can easily afford. Use the profit to expand trading.
Note: Cryptocurrencies aren't accepted by governments or central banks, which even caution against investing in these virtual units. Anyone who is trading in cryptocurrencies should be wary of the risks.
Arun can be reached at 9995391615