There's a scene in Basil Joseph movie Kunjiramayanam where the protagonist, Kunjiraman, played by Vineeth Srinivasan, bids farewell to his village. "There wouldn't be a return, Sasi," says the hero as he returns to the Gulf after a disappointing love failure and a more dismaying dismissal of his wedding. 
But unlike Kunjiraman, filmmaker Basil is a lucky guy, who has had no such problems in his love-life. The young filmmaker, who has proved his talent through several block-busters such as Silence, Kunjiramayanam and Mannar Mathai Speaking-2 is all set to tie the knot this year. 
"Yes, I'm getting married this year. And I'm tying the knot with my long-time love who had been my junior in the college," Basil told Onmanorama in an interview as part of the promotion of his latest movie Godha.
Speaking about his upcoming movie, Basil said, "Godha will be a different experience to the Malayalam audience as it narrates the story of a female wrestler. Introducing a sport movie to an audience who aren't familiar with its norms, do and don'ts is indeed a difficult task. 
"Training a normal girl in wrestling, bringing the professionalism before camera and capturing the minutest details of an unpredictable sport-event are even more taxing. Wamiqa Gabbi's genuine efforts to transform herself to a wrestler and all the travails she underwent during physical training are definitely worth mentioning. I owe all that you see on screen to the irreplaceable talent of Vishnu Sharman, our cinematographer."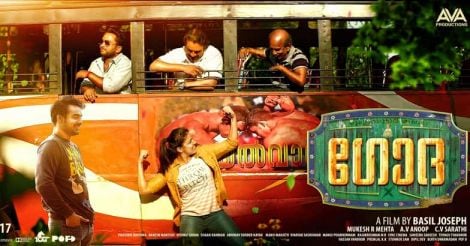 Ask whether Dangal ruined the freshness of his movie's subject and Basil smiles away. According to him, the big movie actually reduced his crew's effort to convince the audience of a new, sport-based movie genre. "We didn't have to explain much about the norms, thanks to Dangal," he said. 
Apparently, Basil is planning to do an adventure movie next. "A filmmaker's fame is not at the reach of everybody's hands. I don't want to restrict the golden opportunity I have to one genre alone," he says.