Engineering, as always, demands a collective effort - from driving in a tiny screw to erecting huge boilers. Queen, the latest super hit movie which the youth of Kerala is currently obsessed with, is a wonderful tale of such a collective effort.
It is indeed movie made by a group of engineers who swear that the 'engineering' that went in the making of this movie was no cakewalk at all. Dijo Jose Antony, the director of the movie, shares his alma mater, FISAT, with youth super star Nivin Pauly.
After short stints with various IT firms Dijo became an assistant director in films. Even though he approached many actors along with writers Shanil Muhammed and Jebin Jose Anotony (both mechanical engineers) with their story, the trio was disappointed. It was at this crucial juncture that one of the writers asked, "How about making a movie about 'mech rani' (the sole female student in the mechanical department of an engineering college)". Dijo, excited that Queen is running successfully in theaters and garnering positive reviews from all corners, unveils how it all happened.
Mech Rani
The department of mechanical engineering is a unique branch as most of the students would be male. On rare occasions, a girl student might enroll in the department which is known as 'male bastion.' And thereof she would be conferred the royal title, 'mech rani' or 'queen of mech'. The makers decided to make this as the theme of their movie.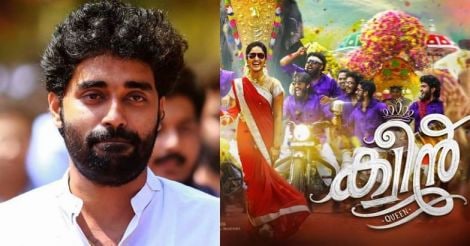 Forging
Forging is a mechanical process in engineering whereby a piece of heated metal is shaped by delivering blows by a hammer. Dijo says that they had to go through hardships to get the movie rolling. The young director says that those experiences, which shaped them as film makers, was similar to the process of forging. V Rinshad, TR Shamsudeen and Shibu K Moideen (all engineers) came forward to bankroll Queen.
Casting
Eight fresh faces were cast in lead roles and two among them were engineers. Suresh Gopi, another engineering graduate, wielded the camera. The casting was complete when Saniya Iyyappan 'D2D4' fame from Mazhavil Manorama joined the movie.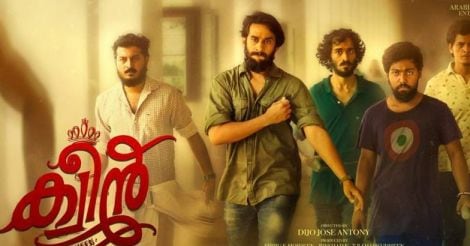 Dijo said that the makers had faced several hurdles during the filming of the movie, including acute financial crises. Amid the shooting, Dijo found his love in Prathiba Susan Thomas based in Dubai and the duo tied the knot.
The young film maker says that they shot the climax in the beginning and it has been a challenge for him as a debut director. He adds that he has been able to overcome the pressures of being a newcomer in the industry with his perseverance and sheer hard work. To those who wonder how a gang of debutants was able to deliver such a super hit movie, Dijo answers with a smile, "It is our success as a group."