Director: Jhonny Hendrix
Duration: 84 mins
Jhonny Hendrix Hinestroza's Candelaria is a beautiful blend of love, humor and melancholy. An unusual love story, Candelaria looks at the Cuba of early 1990s through the life of a poor old couple.
Candelaria (Veronica Lynn) works at a hotel laundry while her black husband Victor Hugo (Alden Knight) at a cigar company. The extent of the couple's poverty is shown through the only working bulb in their house and the struggles they face on a day to day basis. Candelaria looks after some stolen chicken just like her kids while Victor Hugo finds some extra income by selling the cigars he manages to smuggle out of the factory.
Their life moves ahead through the little moments of joy, sharing and caring. One day, Candelaria gets a video camera from among the laundry and their life starts turning around it in no time. Though Hugo wanted Candelaria to return the camera to the hotel, he stops pursuing her to do so once she starts seeing her through it. The good old moments of intimacy makes a return to their life as the couple becomes playful and a bit naughty.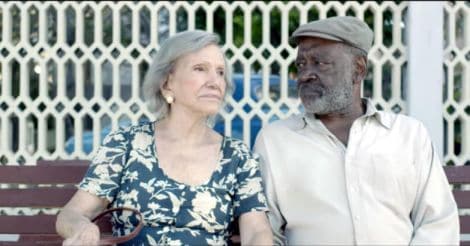 The story reaches its moment of crisis as the camera with some intimate moments of the couple lands the hands of a local dealer of stolen stuff. The gangster-like guy now wants the couple to make some more stuff for the porn-crazy tourists.
The events until then and after that make Candelaria a moving tale of love in the time of poverty. One may feel sad over the awkward situation in which the old couple find themselves in but the way they fight it together reinstates one's belief in life.
Beautiful performances by the lead actors make the maximum out of the script. Though built over a mood of melancholy, the film does not remain a piece of pessimism. Instead, it belongs to that genre of art which can ooze a fresh whiff of life into the viewers.