Language: English
Director: Sally Potter
Duration: 71 minutes
Sally Potter's The Party is a 71-minute piece of black comedy, beautifully pictured in black and white. The title here stands for both an opposition political party and an informal gathering in a London townhouse owned by Janet, a politician.
Janet hosts the party on her elevation as a shadow health minister, which is a strong stepping stone for any London politician. Janet lives with her husband Bill, an old academic classicist.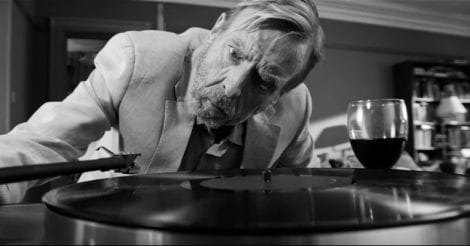 Her guests are Tom, a well-dressed banker, Janet's old friend April, her boyfriend Gottfried, Martha, an old friend of Bill and her pregnant partner Jinny.
The film progresses almost like a drawing-room one act play with witty exchanges that establish and gradually expose each character. The film ruthlessly tears through the moralistic dilemmas of the elite, politically correct class, as Bill announces two crucial matters; one of them is that he is terminally ill.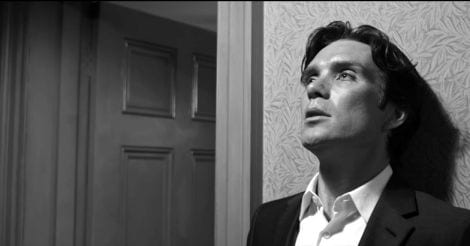 Bill's first revelation obviously spoils the party mood into gloom, while the second one, an addition to the first one indeed, leads to utter chaos with some of the characters resorting to verbal as welThe Party: a black comedy in black and whitel as physical violence.
The violently comical or vice versa episodes often kick off laughter riots. All that ends as the calling bell rings and Janet shouts out a punch line that unravels yet another secret.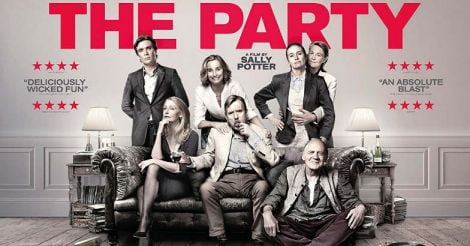 The Party is an honest portrayal of a dishonest society that wraps itself neatly under beautiful rhetoric. The film has several elements of the theater of the absurd with multiple layers of satire and sarcasm.
Russian cinematographer Aleksei Rodionov's frames capture the essence of the narrative while most of the actors, especially Kristin Scott Thomas (Janet), Timothy Spall (Bill), Bruno Ganz (Gottfried) and Cillian Murphy (Tom) make their roles perfect.
Read More on International Film Festival Of India Goa | Reviews