Thrissur: Kozhikode district lifted its 19th Gold Cup at the Kerala School Kalolsavam here as the 58th edition of the mega event came to a photo finish. Kozhikode retained the prestigious trophy with 895 points while Palakkad came second with a meager difference of two points. 
It is Kozhikode's 12th consecutive win of the Gold Cup since the 47th State School Kalolsavam that was held in Kannur. They had shared the winner's trophy with Palakkad in 2015.
Opposition leader Ramesh Chennithala gave away the ever-rolling trophy to the winners at the valedictory function held at Thekkinkadu Maidan here on Wednesday.
Malappuram scored 875 points to finish third in the five-day event that threw the temple town into a festive mood for which it is known for.
In Arabic Kalolsavam, Malappuram came first with 95 points. Kasaragod, Thrissur, Palakkad and Kozhikode shared the second place with 93 points each. In Sanskrit festival, Kozhikode won the trophy with 95 points. Kannur and Palakkad shared the second place with 91 points each.
The next year's school youth festival will be held at Alappuzha.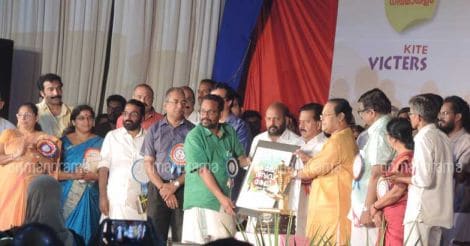 Addressing the gathering, education minister C Raveendranath said that the Kalolsavam in Thrissur marked a cultural transition of school festival.
Highlighting the drop in number of appeals this year, he said from next year onwards strict Vigilance surveillance will be ensured at sub-district and district level festivals. The minister also called for a social audit of the conduct of the Kalolsavam and urged the public to write to the education department to convey their feedback.
The minister said that no cultural activity should be a competition and the Kalolsavam manual will be revised frequently to ensure this.
Opposition leader Ramesh Chennithala inaugurated the valedictory function. Recollecting the tense atmosphere following a political murder that took place during the Kalolsavam in Kannur last year, Chennithala said the event in Thrissur was a peaceful affair.
Actor-MP Innocent released the cover page of the Kalolsavam journal on the occasion.
Agriculture minister V S Sunilkumar, other people's representatives in the district and higher officials of the education department attended the meeting.
Read: Latest Kalolsavam news | Thrissur Kalolsavam gifts these young best actors to Malayalam