It was during an Onam season that Aluva-based Gopalakrishnan teamed up with his friend Nadhirshah to release a comic album 'De Maveli Kombathu'.
Gopalakrishnan's mimicry skills helped Nadhirshah and his friends big time and the album sold like hot cakes. This album in fact paved the way for Romi Tomy, Nadhirshah, Harisree Ashokan, Salim Kumar and Gopalakrishnan to the Malayalam movie industry. And soon, Gopalakrishnan became Dileep and gradually established himself as a star.
For Dileep, festivals and vacation were his favorite time. As Dileep was rising to the superstar status, he made sure that his audience got to see at least one of his movies during Onam. Even industry analysts cite Dileep and his movies as the major factor that drew Keralites to theaters and created a culture of watching movies during the festivities. Keralites too happily accepted Dileep and his movies. Unlike other superstars of Mollywood, family audience eagerly await Dileep movies during the festive season.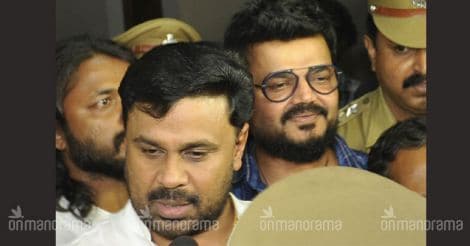 Dileep and Nadhirshah
Also read: Did Kavya Madhavan's statement land Dileep in trouble?

For those, who did could not go to the theaters, Dileep ensured that TV channels aired his best movies for Onam. A favorite of TV channels, Dileep was often spotted in special Onam programs and interviews.
However, this year, Keralites would witness an Onam without Dileep, who has been remanded in custody for allegedly plotting the February 17 actress attack. With Dileep's bail rejected by the Kerala High Court, fans and family audience have been left disappointed. However, they are hoping that the actor would soon return to normal life and entertain them all over again.
The release of Dileep's Ramaleela has been indefinitely stalled and the shoot of his upcoming movies - Kammarasambhavam and Professor Dinkan - has hit a roadblock.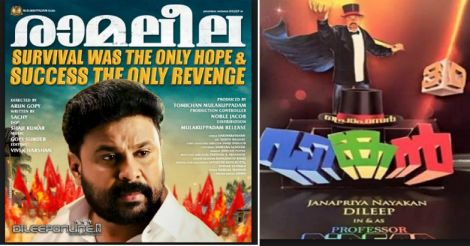 However, several movies of Mammootty, Mohanlal, Nivin Pauly and Prithviraj are lined-up for release this Onam. It remains to be seen how a Dileep-less Onam would impact the Mollywood and the box office. As they say, let's wait and watch!