Thrissur: Spoiler alert: Manju Warrier-starrer 'Udaharanam Sujatha' tells the story of a housemaid who joins school to encourage her daughter, a class 10 student.
Sreeja, a native of Panavalli in Alappuzha, has a similar story to tell as her daughter Sivaranjini contests in classical dances in the 58th edition of the State School Kalolsavam, which began here on Saturday.
A class 9 student of NSS Higher Secondary School, Panavally, Sivaranjini has been practicing classical dance for the past 11 years. Sreeja joined her daughter in dance class four years ago.
Both are trained by RLV Omkar.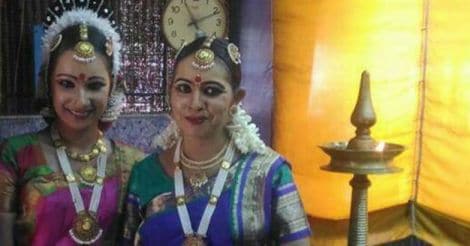 "As my daughter asked me some doubts regarding dance, I was clueless. I chose to learn dance thus. Moreover, I was also passionate about learning dance in my childhood," Sreeja told Onmanorama. She had her debut performance at Guruvayur Lord Krishna Temple after six months of training. Now both the mother and daughter perform together. Sivaranjini is also happy to have her mother as a classmate.
Sivaranjini is contesting in Bharatanatyam, Kutchipudi and folk dance in the Kalolsavam in Thrissur. Her father Radhakrishnan works in a private firm. Her brother is a student.
Read: Latest Kalolsavam news | How a bunch of tribal kids stamped their presence at Kalolsavam