Thrissur: Vaishnav Gireesh, who has become a social media sensation with his beautiful renditions at several music reality shows, is undoubtedly the star contender of the 58th edition of the State School Kalolsavam here.
Fans of all age groups gather around Vaishnav wherever he goes and he obliges to their request for a selfie, with a cute smile.
A class 10 student of St Joseph's Higher Secondary School, Mathilakom here, Vaishnav was selected for three events this year. Of them, he won 'A' grade for Ghazal and Urdu group song while he is set to participate in light music contest Tuesday evening.
Vaishnav is attending the state school fest amid a tight schedule of concerts both inside and outside the country.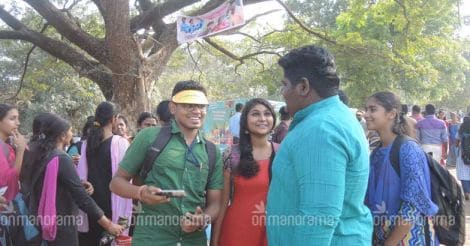 Asked if he has practiced enough for the light music contest, he said he was ready. He was accompanied by his father Gireesh Kumar, a banker, and his mother Mini V Menon, a lawyer practicing at Kerala High Court, and his teachers.
Asked how Vaishnav was reacting to the celebrity status he was being given at the Kalolsavam venue, his mother said he was least bothered about it. Vaishnav may not be bothered about his popularity, but his fellow contestants are. During the sub-district Kalolsavam, three students even backed out of the contest after they found that Vaishnav was a participant.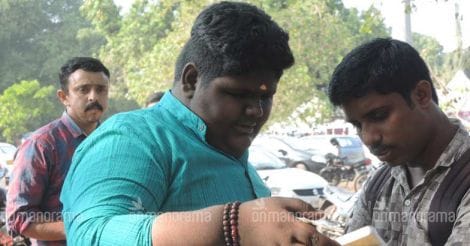 Vaishnav, who has been learning classical music since the age of four following the footprints of his brother Krishnanunni, who shot to fame after he won a reality show in a Malayalam channel in 2015. However, it was his performance at Sa Re Ga Ma Pa Little Champs that won him millions of hearts across the country.
He was also the third runner-up of the second season of Indian Idol Junior in 2015.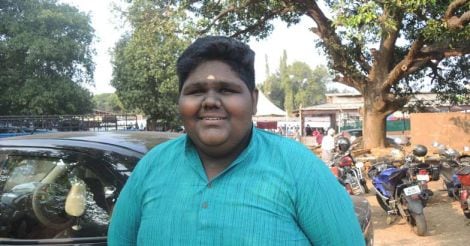 He has sung for six films including one in Hindi and the songs are to be released soon.
Vaishnav had won A grades in light music, classical music, ghazal and Urdu group song, in the last edition of the Kalolsavam.
Read more Kalolsavam news at our exclusive in-depth page