Thrissur: A best actor award at the State School Kalolsavam means a lot. It's not only a recognition of one's talent and efforts, but could also be a stepping stone to the glitzy world of acting and performance. Though the school fest has done away with the practice of awarding top three prizes, it has not stopped cherry picking the best actors from the hundreds of little performers who set the stage ablaze in the drama competition for high school and higher secondary segments. Here are the winners of the coveted award at the 58th edition of the State School Kalolsavam.
Nadiya K Ashraf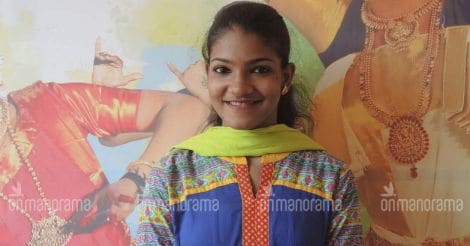 Nadiya K Ashraf
A class 9 student of Sacred Heart Higher Secondary School, Thrissur, Nadiya was adjudged the best actress in high school for her brilliant portrayal of Kochu Kalyani, a village cook. Her play titled Kanji was one of the most appreciated plays this year. She is the daughter of Ashraf and Sabitha, natives of Kumaranellur, Palakkad.
Nadiya, along with her family, shifted to Palakkad for the sake of honing her artistic talents. She used to travel to Thrissur all the way from Palakkad for dance class for over a year. Later, the family decided to settle in Thrissur so that Nadiya can attend her dance classes at Nrutha Kalanjali regularly. She also won 'A' grade in Bharathanatyam in the state fest this year. She gets full support from her parents and wishes to make it big in the world of performing arts and try her luck in film world.

V Ashwin
Ashwin bagged the best actor award in high school section for his performance in Annapperuma, a stage adaptation of Santhosh Echikkanam's short story titled Biriyani. He moved the audience with his calculated performance as a migrant laborer who lost his sister to hunger. Ashwin is a class 9 student of Memunda Higher Secondary School in Kozhikode. Interestingly, his team participated in the festival through appeal. He was the best actor in district level last year. He is the son of Vijayan and Beena.
Hrudya
Hrudya of Kulathoor National Higher Secondary School, Malappuram, became the best actress in Higher secondary category for her performance as the mother in the play titled Thuni. The play, directed by Jinesh Ambaloor, as well as Hrudya's performance were received with much accolades.
Vimin Valsan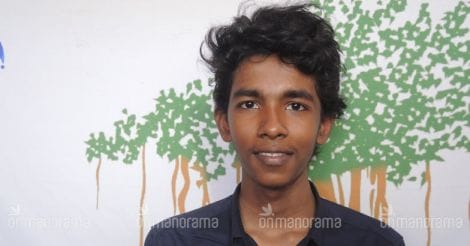 Vimin Valsan
Vimin, a Plus One student of St Mary's Higher Secondary School, Edoor, Kannur, won the best actor award in higher secondary category for the touching portrayal of a man who makes a living by affixing wall posters. The play was directed by Jino Joseph, whom Vimin credits for his achievement.
A native of Iritty in Kannur and son of Valsan and V K Rema, Vimin has acted in a short film, 'A Beautiful Mind' which has gone viral on YouTube. His aunt Rathikala, a mimicry artist and actress, has also been his inspiration.
Read: Latest Kalolsavam news | Two held on charges of forging documents for youth festival appeal