Thiruvananthapuram: Remembering how he had been able to make his debut hilm 'Garam Hawa' (1973), which is featured in the IFFK's 'Indian Classics' segment, director M.S. Sathyu said there is an urgent need for fund to support upcoming film-makers.
Sathyu received fund from Film Finance Corporation, presently known as National Film Development Corporation (NFDC), for his first movie. "It is unfortunate that the corporation now does not fund films, unless it has a good chance of making a profit," he said.
It was a coming together of the old and the new as M.S. Sathyu and Sanalkumar Sasidharan spoke about passion for cinema and funding at the International Film Festival of Kerala's (IFFK) 'Meet the Director' programme at Tagore theatre on Wednesday.
"This is a wrong policy, because the idea is to develop an industry," said the 85-year-old director. "We need to create a corpus fund that can be used by upcoming filmmakers."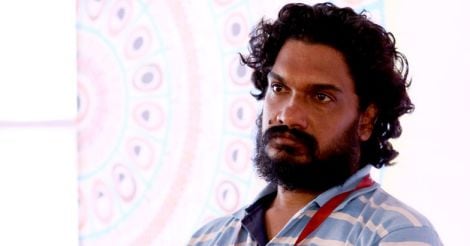 Sanalkumar Sasidharan
'Don't believe in Govt subsidies'
Director of 'Ozhivudivasathe Kali', Sanalkumar Sasidharan, said he never let money thwart his passion to make films and take it to people.
"I don't believe in government subsidies and I don't believe in the market," said the director. "I don't know what the crisis in Malayalam film industry that everybody talks of is about. In the new age of digital filmmaking, you can make films with the smallest budget."
Sanalkumar's first movie 'Oraalpokkam' was a crowd-funded Malayalam film made with Rs 25 lakh. His 'Ozhuvidivasathe Kali' was shot on a Rs 10-lakh budget. He then got a cab and a projector and screened the film at 100 different locations in Kerala.