Kochi: Iain Hume once came face to face with death with a broken skull and internal bleeding in his brain. The accident on the field took Hume, a striker, well beyond the 90 minutes of football, to the extra time of life. Outliving that extra time, Hume has come back to fight for Kerala football. Hume, who hails from Canada, is one of the main strikers of Kerala Blasters, the team promoted by Sachin Tendulkar in the Indian Super League (ISL).
This is what Hume has tattooed on his left forearm: Life is not measured by the number of breaths, but by the number of moments that takes the breath away. The accident that pulled Hume towards death happened in England in 2008 when he was playing for Barnsley against Sheffield United. While he was fighting with Chris Morgan for the ball, his opponent's elbow hit his head hard. Soon after reaching the hospital, he underwent a lengthy surgery. Though doctors said his condition was critical, Hume came back, to life and to football. It was the return of willpower. Now this 30-year-old is passing that willpower to Kerala Blasters players.
Hume is not the marquee player of Kerala Blasters. But it is his words and his presence that spark passion in the team. Will Blasters justify their name with their performance? A brief glance at the line-up will give the answer. There are no big names like Nicolas Anelka, Alessandro Del Piero and David Trezeguet in this line-up. But Blasters is a balanced team. Their goal will be guarded by their marquee player David James. In defence, besides foreigners like Cedric Hengbart, Colin Falvey, Erwin Spitzner and Raphael Romey, there will be Renedy Singh, the best left wing back in Indian football, and Nirmal Chettri and Ramandeep Singh. Considering the presence of foreign stars, it is said that James, who is also the team manager, is planning to field Renedy in the midfield.
Though Sushanth Mathew, a Malayali, will be there in the midfield, Nigeria's Penn Orji, Mehtab Hossain and Forcada will be responsible for weaving attacks. Though there is only a distant possibility that Kochi resident Duleep Menon, who was brought to the team by Tendulkar, will find a place in the first eleven, he is likely to be fielded at least in some games played in Kochi.
They have excellent shooters to complete the moves plotted by Orji and Mehtab in goal. Along with Hume, Michael Chopra, Andrew Barisic and Pedro Adriano Gusmao there is also a Malayali star, C.S. Sabeeth. In many practice matches Sabeeth has shone by scoring goals. If Chopra is in form, then Blasters will rock.
Team motto: We will fight to keep the greatness of Kerala's football tradition. This team's only goal is to lift the cup - David James
The team: Goalkeepers: David James, Luis Barreto and Sandip Nandy.
Defenders: Renedy Singh, Avinabo Bag, Cedric Hengbart, Colin Falvey, Erwin Spitzner, Gurwinder Singh, Nirmal Chettri, Ramandeep Singh, Raphael Romey, Sandesh Jhingan and Saumik Dey.
Midfielders: Godwin Franco, Duleep Menon, Ishfaq Ahmed, Mehtab Hossain, Penn Orji, Sushanth Mathew and Victor Herrero Forcada.
Forwards: Michael Chopra, Andrew Barisic, Iain Hume, Milagres Gonsalves, C.S. Sabeeth and Pedro Adriano Gusmao.
Coach: Trevor Morgan; Assistant coach: James McAllister
Players to watch
Iain Hume (30)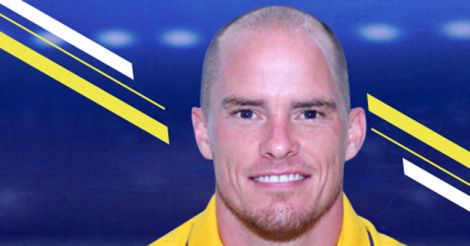 Height: 170 cm
This Canadian is a dangerous striker. He shone in the FIFA Youth World Cup in 2001. In England, he played for Leicester City.
Erwin Spitzner (20)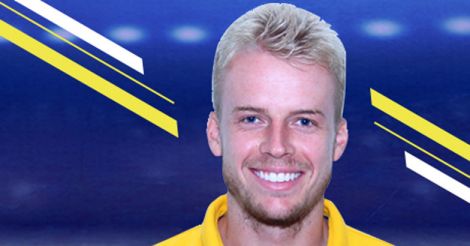 Height: 185 cm
This central defender comes from Brazil. He has a special talent to read moves quickly and change positions as per that.
Mehtab Hossain (33)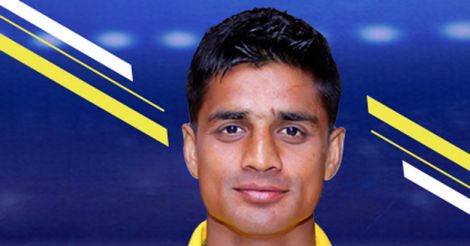 Height: 171 cm
He is the star who held together the East Bengal midfield. He is excellent in tackling. He is equally good in attacking and defending.
Michael Chopra (30)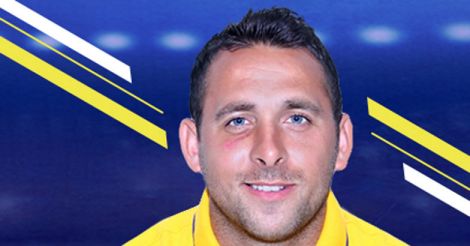 Height: 175 cm
He is the striker who was described by many in England as the successor to Alan Shearer. He has scored one of the fastest goals in English Premier League.
Pedro Adriano Gusmao (22)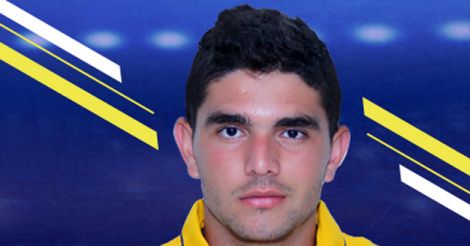 Height: 177 cm
This striker is a gift from Brazil to Indian football. He is an excellent shooter.